Garth Brooks didn't hold his preview event when he was supposed to. The country music star announced on Twitter on Monday that he had to postpone the event. The reason for the postponement? An apparent injury to his hand.
Brooks said he suffered the injury while working on his farm. He added it wasn't severe or all that worrisome for the long-term. He still could not play his guitar in the short-term.
During the announcement, he appeared alongside his wife, Trisha Yearwood. Both artists were all smiles, showing the situation isn't concerning. The pair even joked back and forth with one another.
Brooks said the Facebook Live event will take place for October 26, at 6 PM eastern. The event was supposed to serve as a premiere for Brooks' and Yearwood's' new single, "Shallow."
Garth Brooks' Injury Hinted At Earlier
Not long after the singer divulged his injured hand, his fans pointed out there had been hints a delay was coming. His publicist told people earlier in the day he hurt a few of his fingers working on the farm. Just what he did to suffer the injury wasn't made public.
The publicist added Brooks tried to play right up until the original debut time. He simply couldn't pull it off.
Several of the artist's fans mentioned he talked about the injury on Sirius XM. During an appearance on a talk show last week, he said he hurt it, but still didn't say exactly how.
Rescheduling for 10/26 at 7pm ET! Join Garth & Trisha LIVE for the #FUN album preview https://t.co/OVrPdKrzrs – Team Garth pic.twitter.com/eqfsDwl4YK

— Garth Brooks (@garthbrooks) October 22, 2020
Others referred to hearing about a "farm accident." Some fans also pointed out they'd already heard "Shallow." Technically, the song began getting broadcast on country radio on Thursday. The Facebook live event getting pushed back didn't postponement the release of the song.
However, Brooks and Yearwood still want to officially debut their work with the special show. It's a safe bet there will be plenty of viewers, even if they already heard the single.
Post Coronavirus Plans
The release of the new single is just part of what Garth Brooks has planned for the rest of 2020 and beyond. The singer has been at least partially retired for years, though he's starting to get back into a full recording schedule.
The partnership with his wife is just the start.
"Shallow" is, in part, its own preview event. Next month, his 14th album, FUN hits store shelves and digital libraries.
He was in the midst of a stadium tour when the pandemic hit. He plans on trying to return to at least some kind of new tour in 2021, as long as the situation allows it. That could mean late in 2021 or even 2022.
What is clear is that Brooks has no interest in fading into the background in the near future. He and his alter ego appear back to stay, for a little while at least.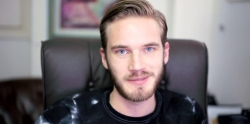 Latest posts by Teddy Lincoln
(see all)