Jason Aldean understands the frustrations of wearing a mask whenever someone goes out. However, there is at least one side effect of mask regulations he's on board with.
The country singer spoke with the Taste of Country Nights crew about how he's dealing with life in the middle of the coronavirus pandemic. Among the adjustments he's making, is remembering his mask.
He admitted he doesn't always bring his mask along. He admitted to sometimes needing to use the cheap versions stores hand out to customers who forget their own. Until very recently, most stores in Nashville required anyone entering to wear a mask. In fact, the entire state of Tennessee had similar requirements.
Aldean said that despite those requirements, he didn't always bring his mask with him. However, he's adjusting to what the coronavirus pandemic requires. He's even starting to enjoy it, on occasion.
"The mask, as much as I hate 'em, has been kind of cool because you kind of blend in with everybody else," Aldean shared.
Fewer of his fans recognize the singer when the lower half of his face is covered. Even in a city where Target shoppers expect to rub elbows with famous recording artists, the expectation isn't as prevalent when someone can't see the entire face.
Jason Aldean Blending In
Even for down-to-earth celebrities like Aldean, there's some draw to going out in public without being recognized. Those who exist in the spotlight still like to be able to go to Target to buy a few things.
They want to get in and get out. Not every trip outside their own homes need to be autograph sessions.
With everyone having to wear masks, Aldean found a positive on something that plenty of others dislike. Even seven months after masks became prevalent, they're still often a nuisance.
It's even more annoying when you realize you forgot your mask at home. Some stores won't let you in the door without one. Others, as Aldean pointed to, provide them, but not without disapproving comments.
Looking Forward To Normality
Jason Aldean understands things like mask wearing are expected almost everywhere these days. That doesn't mean he doesn't long for normalcy.
Not that long ago the recording artists told his millions of social media followers how much he missed his Saturday night concerts. He's looking forward to getting back to live performances in front of big crowds quite badly.
It's not clear when Nashville, or Tennessee, is going to allow those performances. Some states are loosening restrictions on that kind of thing.
For now, Aldean is going with the flow. He's waiting and watching. He's wearing his mask when he goes places that need people to wear those masks. And he's finding the bright side in doing it.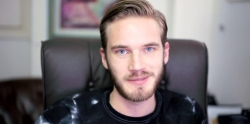 Latest posts by Teddy Lincoln
(see all)