Members of Lady A announced on Wednesday that they dropped out of the 2020 CMA Awards presentation. The rather abrupt nature of their cancellation was because of the coronavirus pandemic.
More than just a fear of going outside and seeing big crowds, a family member who tested positive for the disease exposed members of the group. The group made a statement on Twitter about the situation.
Per that statement from Lady A's Charles Kelley, Dave Haywood and Hillary Scott, an immediate family member "just tested positive for COVID-19 this week." Because all three artists have spouses and have children it's not clear whether it was a sick child or adult family member.
"So far, the three of us continue to test negative, and out of caution and love for everyone involved with the CMAs, we've decided to stay home from the awards tonight," the band's statement continued. "We'll be cheering on our friends at home like the rest of y'all!"
Lady A Dropout Affects Presentation
It isn't clear just how the cancellation will affect the CMAs yet. it definitely throws a monkey wrench into plans. Lady A's departure reportedly affects at least three separate performances.
They scheduled the popular country music group to perform alongside CMAs host Darius Rucker. Hillary Scott and Thomas Rhett were supposed to perform alongside each other as well. However, the performance featuring Charles Kelly and Carly Pearce was recorded ahead of time.
Unfortunately, Kelly stepped in for another artist exposed to the coronavirus. It appears that performance will just have to get off the schedule at this point.
— Lady A (@ladya) November 12, 2020
COVID Sweeping Through Country Music
The group formerly known as Lady Antebellum are far from the country music stars having their lives affected by the pandemic. Several of the scene's top stars either caught the disease came into contact with COVID-19 this year.
Sturgill Simpson is one who was affected the most. He was also likely among the earliest stars to get sick. He caught COVID-19 in March and was hospitalized with chest pains.
Just 10 days after Simpson got sick, Laura Bell Bundy announced she had the disease as well. She quarantined well ahead of her official diagnosis after exposure to someone sick. At the time, she told people her case was relatively mild.
Not everyone was lucky enough to overcome the deadly virus. 61-year-old Joe Diffie announced he tested positive on March 27. He died two days later. His case underlined both the seriousness and the speed with which the virus acted.
John and Fiona Prine both came down with COVID-19 this spring. Fiona fully recovered after a couple of weeks. However, her husband John succumbed.
Like Lady A, Lee Brice dropped out of this year's CMAs. He tested positive for the coronavirus just days ahead of his scheduled performance at the event.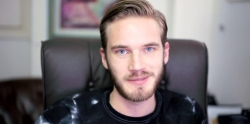 Latest posts by Teddy Lincoln
(see all)