Gabby Barrett understands that 2020 has been a tough year. It's been a year that's negatively affected the country music world. It's also negatively affected every corner of the world.
However, the singer also understands she's got reasons to be thankful. In fact, speaking to Taste of Country and other outlets, Barrett said she couldn't have foreseen such a successful personal year.
"I'd say it's unexpected, but blessed, if I could put it in a small way," she said in a recent interview. "I mean, there are so many things that I would never, never have guessed."
Among the things she counts as her blessings? The release of her debut album, Goldmine. She said she also saw her country music heroes turn into her friends. Those friends include fellow American Idol star Carrie Underwood.
There's also the success of her chart-topping debut single, "I Hope." The song is one she wrote after her Idol run. Barrett wrote that song while she was looking for a label. At the time she was unsure if she'd ever find success. In 2020, she did indeed find that success.
"It's a huge blessing. I mean, it sounds really cliche, but it's really hard to put all the words into it, it really is," she said. "I've been able to kind of let everything that's going on sink in, which has been really, really nice."
Gabby Barrett And Her Big Year
The recording artist's career isn't the only thing that's led to a big 2020. In fact, her stardom is just the start.
Like almost everyone around the country, the Barrett had to spend a good part of the summer indoors. She had to lock herself away from everyone else. She did, however, lock herself away with one other person. The singer and her husband,  Cade Foehner made the most of their time sequestered away from the rest of the world for days on end.
Unable to tour, she still managed to make music. She recorded songs and shot up the charts while getting the attention she hoped she'd have one day. And then a blessing of an entirely different nature came along.
The Biggest Blessing
Barrett and Foehner announced towards the end of the summer they are expecting their first child. Their daughter is due to arrive early in 2021. That means next year is bound to be full of happiness and joy.
"With the pandemic, with being pregnant, with all the accomplishments that have come this year, it has just been a very big year for me," she said in the interview. "It's just crazy, because since I was 11, I would work hard every single year. I never got things handed to me easily. So to see all of these things happening this year, I'm just spinning on my head."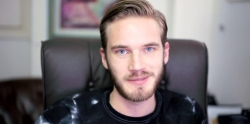 Latest posts by Teddy Lincoln
(see all)