Morgan Wallen finally made an appearance on Saturday Night Live. The country music star made debut on the long-running comedy skit show months after he was originally scheduled.
As the musical guest, Wallen managed to impress when he performed "7 Summers" and "Still Goin' Down." It wasn't his songs that stole the show though. Instead, it was a skit he performed alongside Jason Bateman that stole the show.
Two months ago, he was removed from the SNL lineup because of his careless behavior. He admitted just a week before he was supposed to perform, he partied with University of Alabama fans, indoors, without masks.
At the time, Wallen said he had to take a "step back" to work on himself. Now that he's realized what he did wrong, he was asked back. His return to SNL included the country star poking fun at himself.
Morgan Wallen Warns Himself
The country star appeared beside Bateman, the episode's host, and cast members Bowen Yang and Pete Davidson. In the sketch two future Morgans tried to warn Wallen about what could happen if he partied that night in early October.
The skit began with the singer in a bar in Alabama. Wearing the same outfit he did in real life on the night that got him booted to SNL. Bateman then arrived as "Morgan from one month from now." He warns his "present" self not to party that night.
Wallen doesn't understand the warning. He said it was because he asked a woman at the bar not to post the pictures on social media. "Present Day" Wallen thinks he's safe because of that request.
"I thought it was an airtight approach as well," Bateman-as-Wallen responds, before deciding that maybe both versions should stay at the party longer "to really understand why it's so wrong."
Yang then enters the scene, as Wallen from two months from now. He also tries to deliver a warning. However, Bateman's character convinces him to stay and party as well.
Two months ago at The University of Alabama… pic.twitter.com/IVkNMUoLUf

— Saturday Night Live – SNL (@nbcsnl) December 6, 2020
Learning A Lesson
When Pete Davidson enters the skit as a random bar goer, Wallen delivers his big line. "Apparently I'm the only one who cares about me," he said.
Davidson then delivers the big joke of the entire SNL skit. The comedian tells Wallen that even though he made a mistake, he'll likely still be invited onto the comedy show.
The actor goes on to say that the country star will be asked back because, "there aren't many people willing to fly to New York right now."
Wallen closes the skit by thanking the SNL cast and crew to give him a second chance. He then went on to perform two of his most popular songs on the show.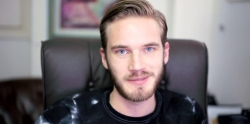 Latest posts by Teddy Lincoln
(see all)