Kelly Clarkson is having a happy Holiday season. The performer is plenty busy, thanks to her hosting her own show, and appearing on The Voice.
She could be forgiven if she often looked a little tired. Instead, she looks better than ever. On a recent Instagram post, her fans agreed that she keeps looking prettier every day.
Even better than how good she looks these days, is that she's able to do so without showing a ton of skin. One of her millions of followers commented on a recent photo, gushing over how good Clarkson looked. The same fan marveled at the fact that she did it without needing to show off her body.
"Love it Kelly so beautiful without having to be half naked," The fan wrote.
Other fans quickly agreed. The picture Clarkson had posted showed her in a head-to-toe dress. She was indeed nowhere near half naked. Her fans were still quite pleased by her look.
One fan totally agreed with the sentiment, but then made it clear they though Clarkson would look great, even if she went for a more revealing look.
"Even though she would look stunning in anything," they wrote.
Fans Heap Praise on Kelly Clarkson
Other users picked up on the idea that Clarkson was able to look good in whatever she wore. One fan talked about her many looks the night before.
"You looked absolutely stunning last night," the fan wrote. "Those dresses you were wearing were fire. Love your style, and am always so impressed of what you and your team comes up with. Team Kelly for life!!!"
"This hair is everything," another fan wrote, going away from her dress and instead commenting on the stunning updo.
"why are you so beautiful?" Another fan wrote on her Instagram page.
Clarkson's fans know as well as anyone that the singer hasn't had an easy road to stardom. She's also someone who has faced her fair share of bullies who picked on her looks over the year. The way the performer shows herself off is one way she gets back at those bullies.
Her fans are often blown away by the fact that she can go with an understated look and still dazzle. These days, she's not someone who is afraid to show off her look, whatever it may be.
Busy Clarkson
This month seems like it's been especially busy for the performer because of the Holiday season. Not only has she shown off her look on shows like The Voice, but she's demonstrated her pipes with one Christmas class cover after another.
She's spent quite a bit of time on The Kelly Clarkson Show paying homage to the season. Sometimes she sings herself, other times she has guests do the singing for her.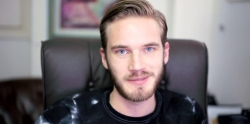 Latest posts by Teddy Lincoln
(see all)