The 2021 Grammys were officially postponed on Tuesday. Rolling Stone reported that while the event won't take place in January, organizers are looking for a new date, rather than a total cancellation. Sources close to the awards show said March is the new target.
The show, originally scheduled for January 31 is at least delayed over Covid-19 worries. The news comes amid plans to pare down the program already. The ceremony was not going to allow anyone in the audience and only presenters and performers were to be on-site during the show. Nominees weren't going to be allowed on-site either. It's thought the 2021 Grammys would look an awful lot like the 2020 Emmys. People would likely give their acceptance speeches remotely.
2021 Grammys Nominees Left Waiting
The announcement means that dozens of recording artists such as Noah Cyrus are left to wonder if they'll be rewarded for their work this year. That could be especially painful for the younger Cyrus sister. When it was announced she was a nominee for Best New Artist, she admitted she was in a "puddle of tears."
The nomination surprised many in the pop and country music scenes. However, it appears none were more surprised than the crossover artist herself.
The 2021 Grammy nominations were led by Beyoncé who picked up a whopping nine nominations. Dua Lipa, Taylor Swift, and Roddy Ricch followed closely behind with six noms each.
Trevor Noah was set to host the event. It's not clear if he'd be able to do it if the awards are moved to March. His office did not offer comment to Rolling Stone.
California Problems Escalate
The fact that the Grammys decided the show could not go on, while the Emmys carried their out underlines a worsening problem in the Golden State. Cases are skyrocketing in California, with new numbers showing a new death every 15 minutes. The state set a new record for single-day cases on Monday with 74,000 people newly diagnosed with the coronavirus.
Los Angeles County has been hit the worst. The healthcare system there has been stretched so thin, sick people are often forced to wait in ambulances before being checked into a hospital for hours at a time. New reports on Tuesday alleged first responders are being told not to even try to transport people who have virtually no chance of surviving. Ambulance crews are also told to "ration" oxygen. That rationing is causing problems for those who are suffering from a wide range of ailments.
While experts expect the situation to improve the further we move into 2021, it's not clear who much better things will be in two months. Covid-19 vaccine distribution will likely increase, though that has also seen bumps in the road since it started in December.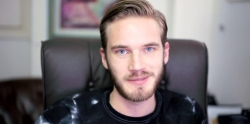 Latest posts by Teddy Lincoln
(see all)