Count Tim McGraw among those moved and deeply saddened by the events that unfolded on Wednesday.
That's the day that a mob of Trump supporters stormed the Capitol building. Once they overran police and got inside, they looted offices and broke doors and windows. Eventually a group of them tried to get into the chamber where Congress members were hiding. Gunshots rang out as some apparently shot into the chamber.
When the smoke cleared, one rioter was shot dead. Dozens of people were hurt. Three more members of the mob died during "medical emergencies." On Thursday, it was announced a police officer is dead. He'd been bludgeoned over the head with a fire extinguisher.
After the events unfolded and the world watched, McGraw was one of several people to express his feelings on Twitter. The country star said it was a sad day for America. He added it was a "terribly sad day for leadership."
Tim McGraw And His Political Lean
The singer doesn't post all that much about politics. Though he also doesn't really hide who he is.
The country star has made comments in the past about being a Democrat. He's championed causes including LGBTQ+ rights and stricter gun laws.
While he wasn't clear who his post was aimed at specifically, knowing that, it seems he was calling out Donald Trump and his allies. He isn't the first celebrity to comment on the issue. McGraw wasn't the first to aim his sadness and anger at Republicans either. Assuming that's what he did. However, quite a few of the singer's fans weren't thrilled with the post.
Trump Supporters Flood The Thread
After McGraw posted his message, several followers attacked him.
A terribly sad day for America, a terribly sad day for leadership.

— Tim McGraw (@TheTimMcGraw) January 6, 2021
"This is our country. Freedom wasn't achieved by asking nicely. We paid for that building and we DEMAND AN INVESTIGATION INTO THIS FALSE ELECTION," one writer tweeted.
"The sadness started way before today," another responded. "Why didn't you post this same tweet when people were burning down cities?"
"Funny, I didn't see how sorry you were earlier this year while people were tearing apart half of the U.S. ," a third wrote. "We all have our opinions, but you can't put this all on Trump. That would be like putting all the other stuff that went on on you! He's still president and there's 2 sides."
Not everyone had a problem with McGraw's comments though. Some took the opportunity to also lay blame at Trump's feet.
"We have had no leadership for four years," one follower responded.
Another called out the protestors for their actions.
"Agreed. We look no better than a banana republic. Shame on the protesters who stormed the Capitol," the wrote. "Peaceful protesting is fine. Storming the Capitol and putting lives in danger is not. A very sad day for Americans and for our history."
For his part, McGraw made no further comment on the matter, letting his two sentences stand on their own.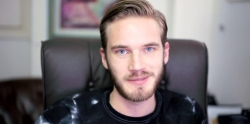 Latest posts by Teddy Lincoln
(see all)