Not long after the Capitol riots were cleaned up, some rather out-there conspiracy theories started spreading on social media. That's nothing new for this kind of situation. Brittany Aldean and several other wives of Country Music stars were among those prominently pushing those conspiracies surprised some onlookers.
As Rolling Stone pointed out, Brittany was active on Instagram before the smoke cleared after the riots. She shared an image of two of the rioters on her Instagram stories. "Antifa disguised as Trump supporters," she captioned the images. However, the theory that those two men were Antifa is false. Both people were later confirmed as being well known Trump supporters and QAnon members.
Instagram, moved quickly to take down the false allegation. Brittany Aldean went back on the platform to complain.
"Instagram wanted me to know that it was against their guidelines to post," she said in a new video. "It's getting so ridiculous the filters you put on everyone that's against your narrative. It's unbelievable and it's ridiculous." She added that "what this world is coming to," was really sad.
Brittany Aldean Part Of A Trend
Jason Aldean's wife is part of a growing trend in the Country music world. A highly visible spouse sharing political views supported by false conspiracies. Brittney Kelley, the wife of Florida Georgia Line member Brian Kelley is among that group.
Shortly after the 2020 Presidential Election, Kelly shared an Instagram post rife with conspiracy buzzwords.
"There are still a lot of conscious people who've done their research at the elite power players behind the candidates & their agendas," Kelley wrote. "This runs deep. May we all unite and prevail against the powers that be."
Her conspiracies aren't always about the presidency. Earlier this summer Kelley advanced the even more out there "Wayfair Conspiracy." This theory claims the online furniture retailer traffics children.
Kelley and her husband are also coronavirus deniers.
"Curious when we (or if we) will hear about Covid #s rising," she wrote over an image of people celebrating Biden's win in November "I'm sure, but only when they are ready to lock us down again for their agenda."
However, Kelley specifically objected to the violence that occurred on Wednesday.
Older Country Music Wives Join In
It isn't just Brittany Aldean and Brittney Kelley circulating these rumors. The wife of 1990's country star Travis Tritt is a regular on the right-wing social media app, Parler. On that platform, she routinely cosigns conspiracy theories. She also amplifies posts by known Proud Boys.
One post that stood out accused Joe Biden of being a pedophile.
Aldean says she represents the voice of her followers, who don't have the same soapbox. "It is disgusting to me that 'freedom of speech' applies to everyone but Republicans," she once posted.
Representatives for Jason and Brittany Aldean, Brian and Brittney Kelley, and Travis and Theresa Tritt did not reply to requests for comment as of press time.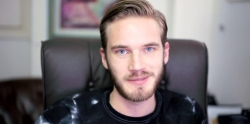 Latest posts by Teddy Lincoln
(see all)