Brittany Aldean just returned from a tropical paradise. On Thursday, she shared an Instagram video of what appeared to be another, only this time it was covered in snow.
The wife of Jason Aldean is quite active on social media and she apparently likes to have a bit of fun with her millions of followers. The video, which showed Brittany's back yard, is a bit of a trick.
The Aldeans live in Tenessee. While the southern state is usually pretty warm, the area doesn't count as tropical. Still, her backyard is adorned with palm Trees, tiki huts and rocks that make it look like a tropical beach.
That was, in fact, the goal.
Speaking to Pop Culture in January of last year, Jason made it clear he wanted his backyard to look like a tropical paradise. "We actually want our backyard to look like a Corona commercial, I think," Aldean said at the time. "We got big palm trees going in, in the back yard. We've got tiki bars, a pool; it's going to be stocked. We can actually, probably film one of these Corona commercials in my back yard once it's all fixed up."
Brittany Aldean Shows Snow At The 'Beach'
In the new post, Brittany shows off the back yard, and includes the caption, "I love a good snowstorm."
The visuals are certainly stunning and more than a little surprising. Several of her fans spent a while trying to figure out just what they were looking at.
"How do those palm trees survive that weather?" One follower asked.
"Are those palm trees living ones, didn't know they can handle cold weather?" Another wrote.
Several of Aldean's other followers had similar questions about just how the palm trees were able to live in weather that allowed a snow storm.
In another picture, Aldean shows just how much snow her Tennessee home got. The pic shows her young son sitting in the middle of a snowy landscape. The back yard being nearly snow free, hints that perhaps the rear of the house is heated in some way.
It's not clear if it could be artificially heated enough to keep real palm trees alive though.
'Send That Snow To Me'
Not all of her fans were interested in the palm trees. Others just liked to see the snow falling in a part of the country where it's still relatively rare. One of Aldean's followers posted that they wanted the flakes to head to North Carolina. The fan said they're a teacher that wanted a snow day.
The post was refreshing to her fans for a number of different reasons. There was the beauty of the snow falling among the palm trees. There was also the notable lack of politics injected into her posts. The country music star's wife recently drew quite a bit of attention this week when she advanced some several conspiracy theories about how Republicans are being treated.
The posts had some critics pointing out the inaccuracy and Instagram subsequently deleted most of them.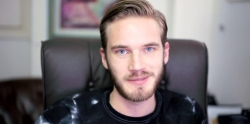 Latest posts by Teddy Lincoln
(see all)