Tim McGraw and Tyler Hubbard have been spending quite a bit of time together lately. On Wednesday, they were among a star-studded coterie of recording artists who helped celebrate the inauguration of new President Joe Biden. The pair performed during Wednesday evening's primetime Celebrating America television special. The special was another in a long line of celebrations during the day and night commemorating the new administration.
McGraw and Hubbard kept the news that they would be appearing under their hats for as long as they could. It wasn't until Tuesday that they finally spilled the beans to their fans.
Hubbard shared the news on his official Instagram page.
"I'm so excited to share that Tim and I were asked to sing "undivided" at the inauguration," the country superstar wrote. "What an honor it will be to get to share such an important message during such a historical moment in time. I pray that this song ignites unity and love for one another like never before. Thank you Lord for giving us this song and the opportunity to be a light."
Hubbard's message, especially about being a light, appears to a direct hat tip to Biden. The Democrat has spent the past several weeks holding himself up as someone who can help repair a damaged nation. The theme of the day was "moving forward." Hubbard seemed to embrace that sentiment in his post.
Tim McGraw And Tyler Hubbard Collaborate Again
The two artists' getting together on Wednesday is just the latest time they've teamed up. "Undivided" was billed by the pair as a song about unity. The song has heartfelt lyrics that call for listeners to rally together to make a change. The change did occur on inauguration day, as Biden was in and Donald Trump was out.
"I think it's time to come together/ You and I can make a change/ Maybe we can make a difference/ Make the world a better place/ Look around and love somebody/ We've been hateful long enough/ Let the good Lord reunite us/ 'Til this country that we love's/ Undivided," McGraw and Hubbard sing in the song.
Nashville
While the focus on Wednesday was Joe Biden, it wasn't the only topic close to the artist's heart. McGraw and Hubbard also paid homage to Nashville. The city had a rough end to 2020. A bombing on Christmas Day left residents' nerves frazzled. The two country stars wanted to make sure everyone in Nashville knew they were thinking about them.
"Very excited, and also, the background of what we're gonna be shooting is gonna be Nashville," McGraw said, ahead of their performance. "So, to showcase our city and all that it's gone through in the last year is a big deal for us."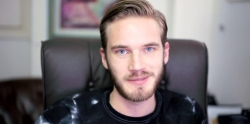 Latest posts by Teddy Lincoln
(see all)