While some country music stars celebrated Joe Biden's win in the 2020 Presidential Election, John Rich was not among them. In fact, the Big & Rich singer took a significant hit to the wallet thanks to Biden's victory.
According to Taste of Country, Rich lost a $10,000 bet over the election. His money was on Donald Trump to win a second term. When the Republican lost and Biden was sworn in, Rich was required to pay the money to the military charity Folds of Honor.
The bet materialized on Dec. 8, 2020, when music journalist Adam Gold tweeted at Rich. Gold pointed out the United States Supreme Court's decision not to hear a case on Trump's behalf that sought to throw out 2.5 million votes in Pennsylvania. Had SCOTUS rule in favor of Trump it would've overturned Joe Biden's victory there.
Rich was among the many conservatives who argued Trump could win his legal cases. The singer was so sure, he put $10K on the line. At the time, he told Gold they should both put the money in escrow. Then, if Biden was sworn in, Rich would payout.
John Rich And His Confidence Got Him In Trouble
Despite the singer thinking Trump would eventually win out, the former President's legal team lost 50 total cases.
. @johnrich Still feeling good about your SCOTUS prediction, Nostradumbass? pic.twitter.com/UgAlPa01jk

— Adam Gold (@GoldAdam) December 8, 2020
Trump's hand-picked Attorney General, William Barr, also confirmed that there was no widespread voter fraud in the election after looking into the matter. President Biden and Vice President Kamala Harris were sworn into office on Jan. 20, 2021
The inauguration ceremonies included some of the biggest country artists of the last few decades. In addition to Tim McGraw performing later in the night, Garth Brooks sang a rendition of "Amazing Grace" at the swearing-in ceremony.
Honorable Resolution
While Rich might be disappointed, he was also a man of his word. Less than an hour after Biden was officially the President of the United States, he made good on the bet.
The singer took to Twitter to say he was donating the money, calling it a "good day" for Folds of Honor. Rich explained the charity puts kids through college who lost a family member in combat.
It's a good day for @FoldsofHonor as they are receiving a $10,000 donation to fulfill the charitable wager made between myself and a Biden supporter. #FoldsOfHonor puts kids through college who lost a parent in combat, and it's the #1 military charity organization in America!

— John Rich (@johnrich) January 20, 2021
While the Big & Rich singer didn't say who he made the bet with, Gold soon responded with "good game."
Despite "taking the L," Rich hasn't backed off his political leanings. He's quite active on Twitter, letting his many followers know exactly where he stands.
He's also quite obviously still a devoted follower of the Trump administration, having retweeted a message from former Secretary of State Mike Pompeo on Sunday.
Earlier this month, Rich had a bit of a feud with Twitter. He apparently got quite angry that he lost his "blue checkmark" He talked about moving over to a rival social network site in Gab. In the end, he stuck around and earned his blue checkmark back.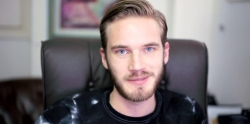 Latest posts by Teddy Lincoln
(see all)