When talking about the Carrie Underwood net worth, it's important to know where she started. Underwood is one of those country music stars that is so popular, her name and face is well known even to those who don't normally listen to her music. After starting off her career as an American Idol hopeful, she's now a successful producer, businesswoman, fashion designer, and occasional actress.
In fact, she has come a long way from where she started back in 2005. After showing off her chops all the way back in 2005, she immediately transitioned to an incredibly successful singer. Her debut single, "Inside Your Heaven," made her the only country music singer in history to debut at number one on the Billboard Hot 100. Underwood is also the only solo country artist in the 2000s to have a number one in the Hot 100. In all, the singer sold more than 70 million records over the course of her career.
It's not just record sales either. Pollstar has her ranked as the 13th most popular touring artist of the 21st century. That's not just in country music. That's all musical genres.
Branching Out To Product Endorsements
Before she started making her own products, she was one of the most sought after pitchwoman. Throughout her career companies signed her to several endorsement deals.
Target, Skechers, and Dick's Sporting Goods all had her as a spokesperson. Olay, Almay and Nicole by OPI are some beauty of the products she's done ads for in recent years.
All of these have made the Carrie Underwood net worth grow quite a bit. However, the singer also realized that if lending her name to companies was lucrative as all get out, having her own branded company was an even bigger money maker.
Carrie Underwood Net Worth Explodes
In March of 2015, Underwood became a business woman in earnest. Partnering with Dick's Sporting Goods, she launched a clothing line called CALIA by Carrie Underwood. The company offers up workout clothes that are meant to also look plenty stylish.
Pants, shorts, tank tops and sports bras are all on offer. Underwood routinely advertises the line personally, through her social media sites.
This particular company has managed to keep money coming in from another revenue channel. However, it's still not the main source of income for the singer. That continues to be her country music career.
It is also a way for the recording artist to have a career when her performing days are over. Though it seems unlikely those days are coming anytime soon.
Final Count
Figuring out Carrie Underwood's net worth, one has to take all the different revenue channels into account. In all, it's estimated the recording arts and business woman is estimated to be worth around $140 million today.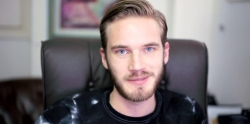 Latest posts by Teddy Lincoln
(see all)