When talking about the biggest Carrie Underwood career milestones, there are almost too many to pick out and single out just a few. However, there are some that stand out from the pack.
It's important to note that part of the reason it's hard to find just a few milestones, is that the popular singer is quite a bit more than a singer. She's someone who managed to branch out into a ton of other industries. Once she branched out, she found quite a bit of success.
The American Idol Days
It was all the way back in 2005 that Underwood first started to find success. That was the height of the popularity of the show. It was when contestants had to be finalists in order to find a career afterwards.
Underwood wasn't just a finalist. She won the whole thing. She got herself a recording contract after she won her season and her career started to really take off.
Debut Album
It took no time at all for Underwood to become a success in the country music genre. Her debut album, Some Hearts quickly climbed the charts. In fact, her single, "Inside Your Heaven," made her the only country music singer in history to debut at number one on the Billboard Hot 100. She continues to be the only solo country music singer to have a song in the Hot 100 during the 2000's.
Over the course of her career, she's managed to sell more than 70 million records. As she continues to hit milestone after milestone in her singing career, it's important to realize there are all kinds of milestones that she's reached in other formats.
The Carrie Underwood Career Milestones Outside Of Singing
As Underwood was making a name for herself as a successful singer, other opportunities presented themselves. Chief among those was companies coming calling, wanting her as their spokesperson.
Target, Olay, Almay and Skechers all signed deals with her over the years. There were others as well, but it was the clothing and makeup lines that struck a chord with the singer. So did a deal with Dick's Sporting Goods.
That partnership eventually allowed her to start her own line of clothing. CALIA by Carrie Underwood is a company that aims at putting out clothes that allows people to look good while working out. This is one of her most revered projects, outside of singing of course.
She regularly works at promoting her products on her social media page. In fact, that's not the only product she promotes on Instagram.
Carrie Underwood Career Milestones Includes Writing
Underwood has also branched out to other kinds of entertainment. She's written books that have to do with healthy eating and she's taken up acting. While neither of those are close to what she's accomplish in the music scene, they have kept her career going strong.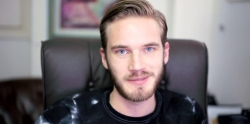 Latest posts by Teddy Lincoln
(see all)