Kelsea Ballerini recently learned the dangers of the digital age. Fresh off her collaboration with Kenny Chesney the singer thought she'd sparked up a real friendship. That's why she was confused when several texts to him went unanswered.
It was even more confusing because she thought he thought of her as a friend as well. The two struck up that friendship when she texted him once late at night. He texted back. A string of texts eventually went back and forth. That's why Kelsea got confused when Kenny stopped responding.
"I was wondering why he'd stopped responding," Kelsea recently told Taste of Country Nights ahead of the 2021 ACM Awards. "I was like, 'Oh my God, maybe I misread the situation. Maybe he's like, 'We're not friends." I don't know."
It turns out that he wasn't blowing her off at all. Kenny changed numbers. He even gave Kelsea the new number. She simply forgot about it.
"He got a new number, and he texted me his new number," she explained, "but I'm really bad at saving numbers, so for a long time, I was texting someone else."
Kelsea Ballerini With Egg On Her Face
The country music artist said she even finally found out the truth in the most embarrassing way possible. She said that after several weeks of texting who she thought was Kenny Chesney, she finally got a response back.
"He's like, 'I don't know who you're trying to reach, but I'm a real estate agent,'" she recounted.
While the singer didn't share if she ever found out the name of the person she had been texting, Kelsea did say she got the number right eventually.
She said she finally got the new number right. She's got that number programmed into her phone with a new code, so she stops sending messages to the wrong person.
Collaborating Again
While Kelsea didn't say how she managed to sort out the new numbers, it's possible she talked to Kenny directly. The pair are going to be hooking up to sing at the ACMs.
They will be performing "Half of My Hometown" during the 2021 ACM Awards. In addition to entertaining at the event, she is also nominated for Female Artist of the Year. However, she's too focused on "trying not to cry or forget the words" to write an acceptance speech for if she wins.
It's likely a thing where she doesn't want to jinx the chance to win it. She did say that part of the lack of planning for a win, is she wants her reaction to be authentic.
"I think if I ever take an award like that home, I want it to be a pure reaction," she said. "Plus, I overthink everything else in my life."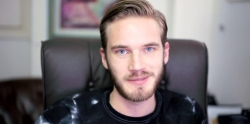 Latest posts by Teddy Lincoln
(see all)