Blake Shelton and Gwen Stefani are officially married.
While the pair got married in a private ceremony over the weekend, there are reports that were some stars of the music scene in attendance. However, perhaps most noteworthy might be the singing superstar that didn't make an appearance.
According to numerous reports, Maroon 5 singer Adam Levine didn't show up. That lack of attendance was despite the fact that Blake Shelton often claimed Levine would play he and Gwen's wedding.
On July 3, Blake and Gwen confirmed that they tied the knot at the "Honey Bee" singer's ranch in Oklahoma. Page Six reports that the nuptials were "intimate," with Today Show's Carson Daly officiating the wedding.
While Blake and Adam were often thought of Frenemies on The Voice, it was thought they were actually quite close. The pair no longer appeared on the show together when Levine left in 2019. However, it appears they stayed in contact over the years.
Blake swore to friends that Levine would perform at the ceremony. Of course, when Blake was telling people that, he didn't have a date in mind.
He and Gwen have long teased their fans about eventual nuptials. However, they'd been quite cagey about when the wedding would take place. Perhaps they were also cagey with their actual friends. That might have made it hard for Levine to make himself available.
Adam Levine In Florida?
So where was the Maroon 5 singer? Multiple reports claim Levine was hanging out with his family in Miami, Florida. Instead of attending the wedding ceremony, he reportedly spent the weekend with his wife, Behati Prinsloo, and their daughters "doing yoga."
On July, it's said the crooner spent some time with his personal trainer.
Of course, there is a chance that Levine had never actually fully committed to performing at Blake and Gwen's wedding. On SiriusXM's "The Morning Mash Up," Levine responded to Blake's performance request by joking, "they can't afford me." The singer also added that while he'd "love" to perform for their big day, the couple hadn't genuinely asked him to do so.
No Real Request?
If Blake and Gwen didn't actually make the request, that would certainly explain why Adam Levine didn't appear at their wedding. Just why the trio didn't hook up and make plans is still unknown.
The happy couple is understandably focusing on their post wedded bliss. For his part, the Maroon 5 singer also hasn't really talked about why he was in Florida during the blessed event. It would seem likely that even if he didn't perform, he would have been invited. However, the trio spent the big day apart from one another, doing their own thing quite a ways away from one another.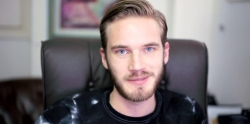 Latest posts by Teddy Lincoln
(see all)