Dolly Parton kept a longtime promise earlier this week and managed to celebrate her husband's birthday with a nice surprise at the same time. While her celebration with Carl was mostly kept private, she did take to Twitter to show off one part.
Parton posted a video on her social media channel showing how she managed to keep her promise. Wearing the iconic Playboy bunny ears and a bustier that was meant to complete the look, she explained what the get-up was all about.
The famous singer started by saying it was her husband's birthday. Because of that, she wanted to give him a nice surprise. Showing off her still ample bosom, she talked about a pledge so many years ago.
Back in her early days of stardom, the singer did appear on the cover of Playboy. Several years later she made a promise that she would repeat the feat when she was 75-years-old.
As Parton lamented, the magazine is no longer around. Wanting to keep her word, she made her own Playboy cover. She did a short photoshoot where she posed in the same outfit she's wearing in the video set on a red background. Minus the Playboy logo, the shot looked quite similar to the actual cover.
She then posted a photo in the video of her standing in front of Carl holding the framed side by side "covers."
It's always #HotGirlSummer for my husband, Carl 💝 Happy birthday my love! pic.twitter.com/utz7Atpk3F

— Dolly Parton (@DollyParton) July 20, 2021
Dolly Parton Kept Things Upbeat
The singer could hardly be blamed if she left her years-old promise in the dust. It's not everyone who would make an effort to appear on the cover of a magazine that doesn't exist anymore. In her patented Parton way, she managed to follow through with style and grace.
That particular upbeat approach is why she has become even more beloved among the country music set in recent years.
Now the grande dame of Nashville, she's someone who has seen renewed interest in her career because of her positive approach to all things. That includes the fact that she's been married to the same man for 57 years.
Setting The Stage For The Next Generation
Parton has also been up front about the fact that she knows there are other artists who deserve the public's attention as well. She's gone out of her way to welcome others to the spotlight. One of those, Miranda Lambert got a hand up by the iconic singer back in the day.
In 2021, there are some who believe Lambert might even be this generation's Dolly Parton.
Of course, in order to really take that title home, she's going to have to have incredible staying power. It's worth pointing out one of the reasons Dolly Parton kept her promise the way she did is because her fans are a dedicated bunch decades after she first became a star.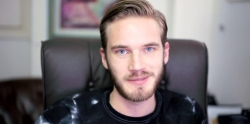 Latest posts by Teddy Lincoln
(see all)