Jason Aldean appears to be done with people being careful when it comes to the coronavirus pandemic considering what he said at a concert.
During an appearance in New York, the country music star looked out over his concert crowd. Then he stopped what he was doing and made quite the proclamation.
"I've had just about enough of this s–t," he told them
Aldean was talking about the many, many people in the crowd who were maskless. In fact, he said about the coolest thing he'd seen in a long time was that not a single person there was wearing a mask.
The concert took place one day after Live Nation announced it would allow artists the choice to implement COVID-19 safety mandates for fans. One week later, the live music promoter changed that to require that fans show proof of being vaccinated, or a negative COVID-19 test, to enter.
Aldean apparently knew changes were coming to requirements to attend the concerts. He was playing the last of three tour-starting appearances when he made the comments.
"This is our first weekend back and who knows what's going to happen next week," he remarked. "But, you know the coolest thing about all this, the coolest thing to me right now is that I'm looking out, seeing all you guys, and I don't see one f—ing mask."
Jason Aldean Maskless Concert Goers Following Protocols
On July 30,  Jones Beach Theater decided it would not require proof of vaccination for upcoming shows. However, its mask policy follows CDC guidelines that strongly recommend that those who are not fully vaccinated wear a mask. Just under 70 percent of New York residents are fully vaccinated. That's about in line with the rest of the country on average. It's well ahead of some other states on the East Coast.
It appears that because of that vaccination rate, New York was trying to be more lenient. It's possible that a rise in infections everywhere is going to change those policies in the near future.
Stirring up Trouble
While Aldean might not have been commenting on the bigger situation, some followers on social media took it that way. There were commenters on the Internet that believe he was talking about bucking a mask trend. That is one of the reasons the infection rate has climbed over the last few months.
However, Aldean's full comments could be taken as less than making a statement. It's entirely possible the singer simply meant it was nice to see people without masks. Considering that the world spent about nine months where masks were required everywhere, it's possible he simply liked seeing people feeling safe.
So far, the country music star has not explained what exactly he meant.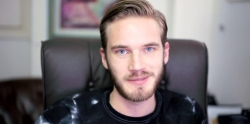 Latest posts by Teddy Lincoln
(see all)