Florida Georgia Line is the latest country music act to announce it is canceling its fall tour. This cancellation isn't because of any illness or injury among the group. Instead, the group is calling it a year touring wise because of the resurgent coronavirus pandemic.
The group announced the unfortunate news via their Instagram account.
"While we've been able to see some of y'all at shows recently," the official statement read. "Everyone's continued safety has been weighing heavy on us. We're so bummed to have to cancel this tour, but we know in our hearts that we still have to make sure we're keeping our fans and crew safe. We love y'all and can't wait to be back out when the time is right," it continued.
In order to get the news out there as quickly as possible, Florida Georgia Line member Tyler Hubbard issued a statement that was very similar on his personal Instagram account.
"Due to the rising COVID cases and risk of putting our family, band and crew, friends, and fans in harms way, we've decided it's best to cancel the fall tour. He added that it was "one of the toughest decisions" and that canceling the shows "breaks our hearts."
Florida Georgia Line Fans Have Range Of Reactions
It should be expected that people would have different responses to the tour cancellation. Some fans on the band's Instragram account were nothing but supportive. Some told the guys that they understood that their health and safety and those of their fans were at the top of the list.
On the other hand, several other fans voiced disappointment. Some even gloated about other concerts they recently took in.
"That's why I went and saw Jason Aldean," one fan wrote, pointing to a recent comment where Aldean voiced his displeasure at wearing masks.
Another fan seemed to think the decision was political motivated.
"I bet y'all will be playing at Joe Biden's birthday party tho," the follower wrote.
Far From The Only Ones
While Florida Georgia Line fans are not thrilled about the fall tour cancellation, the group isn't close to the only one taking that kind of precaution. Over the last few weeks several big names in music have decided the resurgence of the virus is too dangerous to ignore.
Garth Brooks is the biggest name in the country scene to call it a season. His last concert took place in Lincoln, Nebraska earlier this month. Just days after that event, he announced COVID-19 was leading to canceling the rest of his tour.
In pop music, K-Pop sensation BTS recently delivered its fans the same news. Even Nine Inch Nails has decided the surge in cases as the United States heads into the fall is too much to ignore.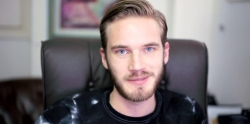 Latest posts by Teddy Lincoln
(see all)