Travis Tritt had some things to say about coronavirus vaccination requirements. Interestingly enough, it appears he offered up his opinion, unsolicited. However, he still managed to find a venue to spread his opinion once the media received his official release.
Tritt, who has been a country music legend for decades, is not a fan of requiring people to get vaccinated in order to attend events. In fact, the singer said he believes it's a form of discrimination.
"In light of recently announced policies and mandates from some entertainment companies, promoters, and local municipalities," he wrote. "Which would discriminate against specific concert attendees who are not vaccinated, I feel compelled to make a statement."
"I have always been a huge defender of basic human rights and liberty for all," he continued. "No government, employer, or private entity should ever be allowed to infringe on those rights and liberties."
In his release, Tritt didn't name specific companies, but there are several he could have been referencing. AEG Presents is the largest-known promoter to require full vaccination for fans and employees, beginning Oct. 4. Others, like Live Nation, are requiring either proof of full vaccination status, or proof of a negative test either 48 or 72 hours prior to an event, also beginning in October.
I was privileged to honor @CharlieDaniels at the @VolunteerJam in Nashville last night with so many talented artists. Charlie meant so much to me as a friend, mentor and father figure. A man who was a huge inspiration to everyone! 🇺🇸 pic.twitter.com/scnH6XaWlr

— Travis Tritt (@Travistritt) August 19, 2021
Travis Tritt Misses The Mark
While Tritt claims he's taking a stand for liberty, there appears to be several facts missing from his statement. Among those is that businesses are allowed to take steps to protect their customers and employees from things like a deadly virus.
People are also not guaranteed the right to attend concerts.
More than that, these events are not barring anyone from attending. Rather they are laying out requirements that should be met in order to be in attendance.
Tritt's statement seems to equate those being required to be vaccinated or wear masks, to Black or female citizens who were blocked from services because of who they are. However, a person cannot change who they are, they can get vaccinated or put on a mask, or take a test.
Further, businesses often have requirements for entry, including things long taken for granted like wearing a shirt and shoes. Other businesses, such as high end restaurants have a dress code. Tritt does not appear to have a stated problem with these kinds of policies.
Not Standing Alone
While Tritt's comments stand out as some of the strongest language used by a country star against vaccination requirements, he's not the only one who has voiced frustration over how venues are handling the coronavirus pandemic.
Jason Aldean recently spoke out against masks at one his concerts, saying it was cool to see that no one in the audience was wearing one.
On the flip side, Florida Georgia Line and Garth Brooks recently canceled their fall tour dates.  Both acts did so because they felt it was too dangerous.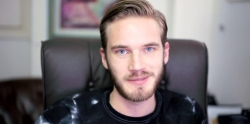 Latest posts by Teddy Lincoln
(see all)