Gwen Stefani moved on from Gavin Rossdale officially when she married Blake Shelton. Now it appears Stefani's ex is moving on with a new love too. Granted, he's not quite ready to walk down the aisle just yet.
Interestingly enough, Rossdale's new lady is also named Gwen.
Radar reported on Tuesday that the 55-year-old Bush frontman is dating 26-year-old OnlyFans star Gwen Singer. The publication quotes those close to the couple who say they have been hanging out together quite a bit lately.
According to those same insiders, Gwen Stefani's ex started getting a bit more serious about Singer last month, not long after Stefani and Shelton tied the knot.
At least one thing that shows Rossdale and Singer are getting closer, is that she has reportedly done a couple of her social media posts from her house. For now, he hasn't appeared in any of those posts, but there are landmarks and background that are apparently undeniably the rocker's home.
The insiders also claimed they even shared a "sweet moment" on the beach in Malibu, CA, where Gavin lives.
Gwen Stefani's Ex Might Be The Less Famous Of The Pair
While Rossdale is certainly well known for his long career with Bush, his new girlfriend could be even more popular with the current generation of fans.
Singer has 1.3 million followers on Instagram, to go along with 27,000 followers on Twitter. He Instagram account especially, is quite a bit more impressive than Rossdale's who has a "paltry" 300,000 followers on the social media site.
Not only are the duo following each other, but Gavin is also making it clear that he likes what he sees on his new girlfriend's accounts, routinely liking her posts.
In fact, the musician has been showing her love on social media for at least four weeks. The young brunette bombshell shared a series of busty shots on July 22 and Gavin couldn't help but to double tap the photo.
The OnlyFans Phenomena
For those not familiar with OnlyFans, it is a social media site that allows users to post rather risque, even nude photos. They can then charge followers a fee in order to view their posts.
Singer is quite good at posting just enough on her other social media channels that she wets her followers' appetites, and further draws them to the other site.
Who's ready to conquer the remainder of August? 🙌 I'm excited to be sharing some of best content yet all month long 😛 Don't miss out 💋 pic.twitter.com/8NW2p1JKRn

— Gwen Singer (@wakeupwithgwen) August 9, 2021
Rossdale Not Invited
The new relationship for Rossdale comes as his ex-wife is just starting to enjoy wedded bliss again. Last month, Stefani and Shelton married at a small ceremony that was so private, even their closest friends weren't invited.
That certainly meant that Rossdale, who seems amicable at the very least with Stefani didn't get an invite to the event. It appears Stefani's ex had something to keep him occupied anyway.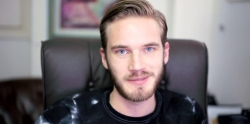 Latest posts by Teddy Lincoln
(see all)