In the world of country music, there haven't always been that many voices pushing the coronavirus vaccine. Jason Isbell stands out from the crowd for that reason.
The singer-songwriter has actually been quite the advocate to get the vaccine and now he's taking that advocacy a step further. On his Instagram and YouTube page, he decided to try and combat the misinformation had half-truths that have come from the last year and a half by going straight to the source. He posted an interview with former NIH director, Anthony Fauci.
Fauci, a now-familiar face to many Americans, is a physician and immunologist currently serving as the director of the National Institute of Allergy and Infectious Diseases (NIAID) and President Joe Biden's chief medical advisor. Fauci is also a lead member of the White House's COVID-19 Response Team. During a roughly five-minute interview, Isbell went in-depth with the doctor. The pair discussed several topics briefly, including ways to encourage people who are hesitant to get the COVID-19 vaccine. They also talked about how to remain safe during the ongoing pandemic.
During the conversation, Fauci told Isbell that one of the ways he's found works best to work through the hesitancy, is to ditch judgemental behavior.
"What we have found is that, when people are reluctant to get vaccinated," Fauci said. "One of the things you've gotta be careful that we don't do is to make them actually feel guilty."
Jason Isbell A Trend Setter
The country music star's interview with Fauci is far from the first time he's made a statement about the coronavirus vaccine.
Isbell was among the first artists to require that fans show proof of COVID-19 vaccination or a current negative test in order to attend his shows.
"You know," Isbell said at the time. "I'm all for freedom, but I think, if you're dead, you don't have any freedoms at all. So it's probably important to stay alive before you start questioning your liberty."
Other Ways To Protect Fans
During Isbell's talk with Fauci, the expert told him that vaccination proof was certainly one way to avoid the spread. He added that another approach was to have concerts outside.
"It really is true," Fauci pointed out. "The risk of infection in an indoor, not-optimally-ventilated place is a dramatically higher likelihood of getting infected to an outdoor one."
While most of the conversation between the two was serious, Isbell brought the funny as well. He managed to quip about what he hoped Fauci would say. The singer made a joke about what else might help stop the spread.
"I was hoping you would say also that yelling out requests is a really good way of spreading the virus, so they should stop yelling out requests from the audience," said Isbell.
That particular comment received quite a laugh from Dr. Fauci in return.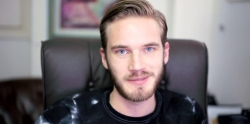 Latest posts by Teddy Lincoln
(see all)