Reba McEntire is staging a bit of a comeback these days. Part of that comeback is the release of of her Revived Remixed Revisited triple album.
Not only is she giving her fans some fun, she's also reportedly setting history.
"It is a historically unprecedented thing for two trans women to have prominent production roles like this on a country music single," Mya Byrne told Taste of Country. Byrne, a singer-songwriter
who is trans and queer, plays lap steel on the song. The Reba McEntire song is also remixed by LeahAnn "Lafemmebear" Mitchell, a Grammy-nominated producer who is trans.
The two women often collaborate with one another. However, they haven't often worked with McEntire. The trio ended up finding each other thanks to the suggestion of Apple Music Country's Proud Radio host Hunter Kelly.
How Reba McEntire Found History
"Hunter was looking for Black queer artists to know about, and [Mya] put him on to my projects," Lafemmebear recently told the website Country Queer. "Reba's label, UMG, was looking for a Black femme producer to remix a record for Reba, and he looked all over and couldn't find anyone — until he remembered that Mya had told him about me."
Once Lafemmebear was on board, she enlisted the help of Byrne.
"Lafemmebear is an incredibly affirming person to work with," Byrne said in a recent interview. "Which is a lovely thing when you're a trans and queer person.
The artist went on to continue to sing the praises of her collaborator. "She's one of the most quality-oriented engineer/producers I've ever worked with," she added. "She doesn't take shortcuts, and I appreciate that about her. She trusted that I'd bring the same level of performance and quality to Reba's song."
Byrne also had plenty to say about McEntire, who she considers a country legend.
"She's a great representation of strong, independent women," Byrne told the publication.
The Role Model
Byrne went on to explain why she considers McEntire a kind of role model.
"Her willingness to walk the edge of what's 'wholesome' in country music and her embracing multiple genres in her own sound has helped give me assurance that I can do it, too." Byrne added.
Lafemmebear, for her part, said that being able to work on the song allowed her to reconnect with her childhood. She also said the remix was a way to pay homage to her mother. Lafemmebear said her mom had long been her idol.
When "I'm a Survivor" was originally released back in 2001, it was also the theme to McEntire's very own sitcom. It also happened to be a Top 5 country music song back then.
More recently, it's had a rebirth as part of a very popular trend on TikTok.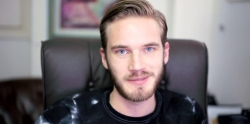 Latest posts by Teddy Lincoln
(see all)