It seems like it wasn't that long ago, people thought Kristin Cavallari was someone to pitied. After all, her ex-husband had just stepped out with country music star Jana Kramer on a PDA-heavy date. That date was such an issue for the former Hills star that she ended up blocking Kramer on social media.
However, it appears that now the ex-wife of the Chicago Bears quarterback has her own country music star to canoodle with. As Yahoo Entertainment recently pointed out, Kristin Cavallari and Chase Rice recently hit the town and weren't shy about showing how much they liked one another.
Kristin Cavallari and Chase Rice Show Some Serious PDA
The Uncommon James founder and country singer enjoyed a date night on Monday at Losers Bar and Grill in Nashville.  One source reported the date took place just days after Cavallari's ex Jay Cutler was spotted with Kramer.
When it comes to Rice and his new girl, sources said the pair are definitely getting along.
"They were very affectionate and making out," one source reportedly said. "It's still early days and they're not exclusively dating, but they're having a good time and enjoying getting to know each other."
According to those in hte know, the two have been seeing each other off and on for about a month. That would technically mean that Cavalleri started seeing Rice just before Cutler started dating Kramer. However, for the most part Rice's romance has been kept under wraps.
Revenge's Revenge
Cavalleri has been making more appearances in the Nashville area of late. That might be because she met one of her new romantic interests there. It's said that Rice spotted the mom and businesswoman at one of his concerts and sparks flew from there.
The big question is whether or not Cavalleri is getting revenge on Cutler, or whether Cutler was getting revenge on his ex-wife.
The Laguna Beach alum split from Cutler, 38, in April 2020 after seven years of marriage and three kids: sons Camden Jack, 9, and Jaxon Wyatt, 7, and daughter Saylor James, 5.
Over the last few months, it appears that both have been looking for romance from other people. It doesn't appear that the other is particularly a fan of knowing about their former spouse's nights on the town. That's allegedly why Cavalleri blocked Kramer on social media.
Some claimed that the two women were close friends at one point. The motive there seemed to be that the singer had crossed a line with her friend's ex-husband. However, people close to Cavalleri claim that the two ladies were never really friends and were more people who had talked once or twice.
Whatever that relationship is or was, tongues are wagging over how the blonde bombshell is hanging out with Chase Rice.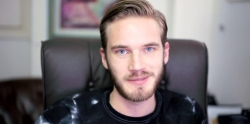 Latest posts by Teddy Lincoln
(see all)