Jana Kramer and Jay Cutler appear to be a real item. The country singer and former NFL quarterback have moved from "one date" to multiple.
E! News reports that the two have something in common. They're both divorcees and it appears that's something they've managed to bond over.
On September 9, the "Why Ya Wanna" singer and the former NFL pro attended comedian Nate Bargatze's show in Greenville, South Carolina. The duo hinted at their outing on social media, with Jana sharing a picture alongside the comedian on her Instagram Story and Jay posting a photo of the Peace Center stage on his social media page.
A source told the publication that Jana and Jay were there together. That same source added the pair had a lot of fun.
"They are bonding over how each of them ended a high-profile relationship but are moving forward one day at a time," the insider reportedly told E! News.
It turns out that both Jana and Jay have lived in Nashville for years. However, it wasn't until recently that the pair connected.
Jana Kramer and Jay Cutler Not Trying To Make Anyone Jealous
When the singer and retired football player hooked up, there were some rumors that they did it to make Jay's ex jealous. That was aided by claims that Jana and Kristin Cavalleri were old friends. Those who made that claim were apparently trying to push the narrative that the country star betrayed the former reality TV star.
That in turn sparked rumors that Cavalleri decided to date her own country music star. She was spotted out on a date with Chase Rice last week in what some were calling a revenge date. However, friends of Cutler say that he's not trying to make Cavalleri jealous.
They went on to say that the former star quarterback knows that their relationship is over. He's supposedly trying to move on and knows that his former wife is doing it too.
Moving On
It was just over a year ago that Kristin and Jay announced their divorce.
"We have nothing but love and respect for one another and are deeply grateful for the years shared, memories made, and the children we are so proud of," the stars, who were together for over a decade, said in a joint statement in April 2020. "This is just the situation of two people growing apart."
Jana filed for divorce from her husband, Mike Caussin, in April of 2021.
"Please know that I still believe wholeheartedly in marriage, love, and rebuilding. I just can't fight any longer. It's time to heal," she wrote on Instagram at the time. "Thank you for all the love, heart, and support, in many ways you have fought on this journey alongside me, and for that I am grateful."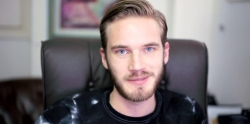 Latest posts by Teddy Lincoln
(see all)