Dolly Parton and Kane Brown are two of the most influential people in the world. That's according to Time Magazine who recently put them on the publication's list of the 100 most influential.
The magazine's famous list was just announced for 2021, and two of Music City's favorites were named alongside a diverse group including Vice President Kamala Harris, Britney Spears, and England's Prince Harry.
Each one of the people who make the list are profiled by someone close to them. For Parton, that profile was done by her god daughter, Miley Cyrus.
"Dolly is not only my idol because of her incomparable career," Cyrus noted. "She's also my role model because of her steadfast morals and values. At her core, she is the definition of a humanitarian….There's a theory that you shouldn't meet your heroes, but I wish everyone had the chance to meet Dolly Parton, because she's even better than your sparkliest dreams."
Darius Rucker was tasked with writing about Brown.
"Kane Brown has that unquantifiable 'it' factor," Rucker wrote in his profile. "He's so laid-back and doesn't take himself too seriously, but he also really cares about his craft and other people. And when it comes to his music, he can do that low, cool, borderline-rapping thing, and then he sings and his vocal ability just blows you away."
Dolly Parton, Kane Brown Have Respect Of Peers
While the profiles of the two country stars are glowing, it's clear Cyrus and Rucker aren't the only people who look up to the performers. Being able to land on Time's list means that they clearly are well-liked in their industry.
It also means that people who may not even be country music stars are paying close attention to Parton and Brown.
That's hardly a surprise when it comes to Dolly. The singer and actor has long been looked at as a kind of ambassador to the country music scene.
She's had a long and celebrated career that's been decades and decades-long. She's also become someone who is almost synonymous with Christmas as her recent Netflix special demonstrates. And of course, someone who has been around as long as she has and is beloved as Parton is, also has the respect of the "old guard" of country music. That certainly helps her be the influential presence she's credited for in the magazine.
The Up And Comer
Kane Brown obviously hasn't been around as long as Parton, but the impact he's made since he's been around is undeniable. Part of that influence is his image as a devoted family man.
The singer routinely litters his social media with pictures of his wife and daughter. It appears his effortless love for his family has resonated with fans and casual onlookers alike.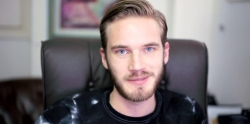 Latest posts by Teddy Lincoln
(see all)