Miranda Lambert is someone who has a finger in a lot of pies. Certainly, she's best known for being one of the best country singers of her generation. But that's apparently not all she wants to be known for.
Lambert appears to be one of those people who really isn't happy unless she's busy. It's obvious that she has no problem staying busy either. One of her "side gigs" is a company that specializes in women's wear. The company called Idyllywind, offers all kinds of different apparel for women.
Those who want to go with a western look are going to be able to get that look in spades. Those who are just wanting to look their best when they're hanging out on the weekend can get something they'll like as well.
There are even pieces for those women who are looking for something new when it comes to what they want to wear when they're working out. The company seems to have a decent amount of success, as it's worked out a partnership with Boot Barn.
Certainly among Miranda Lambert fans, that particular store likely ranks high as far as popularity. One thing is for sure, the Idyllwind line of clothing has done well enough that it's got some staying power.
Miranda Lambert Celebrates Success
In a recent Instagram post, Lambert opened up about the level of success her company has had. Posing in what is almost certainly the clothes her company specializes in, Lambert announced she's celebrating the three year anniversary of the clothing line's creation.
"Thank y'all for supporting the brand and what it stands for," she wrote on her post. "Thank you to our amazing partners at @boot_barn_official for all their hard work, I couldn't ask for better partners. Cheers to many more years!"
Several of the singer's fans were quick to point out how much they liked her photo.
Some of her followers commented on her beauty. Others talked about how much they liked what she was wearing. It appears that judging by the reactions to the post, that the country star can have some peace of mind knowing that Idyllwind is going to be around for years to come.
Her Other Passion
While Lambert is a a burgeoning businesswoman, not everything she cares about has to do with bringing in money. The country singer has made a habit talking about something else near and dear to her heart.
She often talks about her love of dogs on social media and often puts out a call for her favorite dog rescue services so that homeless pups can find new families. With both of those endeavors being full-time jobs, it's a wonder she has time to continue her award-winning country music singing career.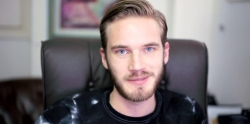 Latest posts by Teddy Lincoln
(see all)