While Kelly Clarkson has been going through a rather long divorce process a judge finally declared that she is officially single. A judge signed off on a legal dissolution of her marriage from Brandon Blackstock in early August. That particular order didn't come to light until about a month later when People Magazine was able to confirm.
The order means that the popular singer is officially a single woman a year and three months after she first filed for divorce.
In July, the performer requested that the judge declare her legally divorced in a set of legal documents. The 39-year old reasoned that she and Blackstock, 44, "both deserve the opportunity to build a new life."
It was the latest filing in what has been quite twisty and turny. That included another order that is making Kelly Clarkson pay her – now officially – ex-husband more than $200,000 a month.
Despite the rather pricey support payments, sources have told People that the singer is more than fine. In fact, she's even happy and ready to move on to the next chapter of her life.
"She is doing great and facing forward," one source reportedly said. "She's enjoying the fact that she has the kids for the vast majority of the time and is enjoying time spent with them."
Kelly Clarkson Ready To Live The Single Life
The singer filed for divorce from Blackstock in June 2020. In November, the judge overseeing the proceedings granted the young mother primary physical custody of their children River Rose, 7, and Remington Alexander, 5.
It appears that her dedication as a mother, despite what has to be a ridiculously busy schedule is one of the reasons the judge ruled in her favor. One source talked about how much her life revolved around her children, especially when she had some downtime.
"Occasionally, she even takes her kids to work," the insider added. "It's obvious that she wants to spend as much time with them as possible."
Most recently, Clarkson and her two children made a summer vacation trip to Disney World in Florida.
Wins Pile Up
For the most part, it appears as though Clarkson is getting quite a bit of what she's asked for out of the divorce proceedings. Earlier this summer, Kelly Clarkson was able to win a fight over whether or not the prenup should be honored.
Blackstock had contested that document, which protects Clarkson's assets — including the Montana ranch where he is currently living. The prenup also safeguards income earned during their marriage. Blackstock argued that the house should be sold and her income should instead be split between the two.
Now, Kelly Clarkson not only continues to have a place to lay her head and spend time with her family, but she can move on. While there are smaller details to still work out, she is officially single once again.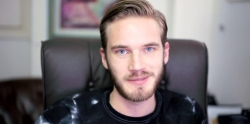 Latest posts by Teddy Lincoln
(see all)