Morgan Wallen appears to still be on the outside looking in, when it comes to the country music world.
The latest example of this came thanks to a situation where he's literally being left on the outside and would have to be looking in.
In short, Morgan Wallen will not be welcome at the 2021 CMAs. Even if there's an award in there, waiting for him.
And it seems like there's a very good chance, that scenario could unfold.
According to the Los Angeles Times, the singer won't be allowed to attend, even if Dangerous: The Double Album manages to win album of the year. And there's every indication it absolutely might.
Morgan Wallen Ban Double Down
The announcement that the people in charge of the Country Music Awards wouldn't allow the singer into the event is not new. This particular announcement is more of a "yes really" doubling down on previous statements.
At the same time, the organization understands how unusual this situation is for the country music world.
CMA CEO Sarah Trahern told the Times said she didn't believe anyone had ever been disqualified from the show due to conduct before. "Honoring him as an individual this year is not right, and he will not be allowed on the red carpet, on our stage, or be celebrated in any way," she said.
Fallout Continues
Morgan Wallen was banned from this year's CMAs because of an event on On February 2, when TMZ published a video in which an inebriated Wallen was caught using the N-word.
The reaction was fairly swift. Organizations and other recording artists quickly distanced themselves from the performer. However, there was also an opposite reaction.
Some supporters, who are qu1ite vocal about their motivation, worked to drive up sales for the singer's latest album.
Dangerous: The Double Album is not only the best-selling album of the year in country music but is contending for best seller in any music genre. Most experts agree that number is eye-popping. They also agree the reason for that sales number can be a problem.
Since February,  the 2020 CMA New Artist of the Year winner has apologized and said he's sought counseling to address his relationship with alcohol and his understanding of what he did wrong. He's also expected to resume touring this fall.
There is a caveat that could allow Morgan Wallen to collect multiple awards, despite his effective ban. The Country Music Association has said that any songs or albums that he collaborated on, can be honored. Of course, in this regard, the honoring would be of the other artist.
As of now, Morgan Wallen is still keeping quiet. He's wisely said very little about these bans. So far, he's laying low. The performer seems to understand his situation. It also appears he's legitimately remorseful. It will be interesting to see how long the bans will last.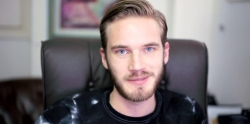 Latest posts by Teddy Lincoln
(see all)