Travis Denning popped the question and if he was worried at all that he wasn't going to get the right answer, those concerns turned out to be unfounded. She said yes!
In a proposal that took place Saturday in New York City's Central Park, the "After a Few" crooner asked longtime girlfriend Madison Montgomery to marry him.
Shortly after slipping a gorgeous engagement ring on her finger, the country music star shared pics of the happy moment on Instagram. That inlcuded one where she is very obviously showing off the rock on her finger.
He was quite proud of the ring apparently, as he went out and bragged about it as well.
"Y'all might wanna swipe right and see that ring finger," he wrote.
It appears that the bride to be understands what's in store for her when she marries a country music star. Madison Montgomery is actually the daughter of'90s country hitmaker John Michael Montgomery.
Travis Denning Not Afraid To Gush
While the pair are taking their relationship to the next level, this isn't a situation where their romance came out of nowhere. In an interview with Taste of Country over the summer, the singer was not afraid to gush about his then-girlfriend. In fact, it seems as if the fact that the couple both understand what it means to be living in the Country Music limelight is one of the reasons they've been able to get along as well as they have since they first got together.
"The best thing about Madison is she knows all about the tough times and the things that have to be sacrificed," Travis Denning said in an earlier interview. "She also knows about the cool things and the great things and how to handle it all. She's lived it. And that's an important thing in a partner."
Understanding Is Key
He went on to explain that there are times when he can't get home when he is supposed to be home. There are other times when he's not even sure exactly when he'll be home. The crooner made it clear that his bride-to-be understands what this kind of life is like.
"When I call and go, 'Hey, you know, I'm not going to be home for 10 days, she's going to understand," remarked the country star. He recently released his EP Dirt Road Down and knows that means he's going to need to be out on the road himself for several different periods.
"It ain't always easy, but she gets it," Travis Denning added. "And she understands. That's a beautiful thing."
The signer is also happy to have a good relationship with his fiance's father.
"I think the best moments are when we are golfing or fishing and just talking about stuff," the singer said. "I've never really blatantly asked for advice, but it's great to make a comment about something and he'll be like, 'I remember those days.'"
It appears that Travis Denning is expecting a nice married life in the years ahead.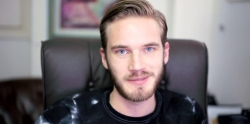 Latest posts by Teddy Lincoln
(see all)