Dolly Parton is not a shrinking violet. The country music star has actually had a bit of an open book relationship with her fans these days.
While it's not all that usual that people of the country music singer's generation are all that active on social media the 9 to 5 actress has taken to Instagram like a duck to water. She routinely updates people about what's going on in her life.
Sometimes she just posts an update showing her beloved pup. Other times, she celebrates her anniversary by posting rather racy pics that are supposed to remind fans of a bygone era.
While she tends to post pretty regularly, there is one thing she almost never does.
Dolly Parton Breaks The Internet
The singer has actually been quite respectful of husband Carl Dean over the years. It appears that he's not someone who really enjoys being front and center when it comes to social media.
To be fair, there's a reason why some people might want to stay off Twitter, Facebook and Instagram. Social media can be hard to take for some.
People are always going to offer up their opinion on things, even if they aren't solicited.
This is why there are more than a few people who don't show their children. Some social media users will go so far as to make it clear they are never going to have their kids' faces appear.
When it comes to Carl Dean, Dolly Parton has taken that approach, though he's obviously not her child. It just appears that the singer's husband isn't all that keen to be in the public eye.
It's not just social media either. While the couple has been married for 55 years, he's almost never really spotted out in public. It appears that while he's certainly not begrudging his wife's ability to be in the spotlight, that kind of lifestyle simply isn't for him.
So when the sassy singer took to Instagram on Tuesday with a pic of her hubby, more than a few people were shocked and elated about the share.
A Fleeting Glance
The country music legend did do a bit of a switcheroo, however. The picture she shared was of the couple from quite a few years ago. Both looked quite a bit younger and were smiling happily. Carl sported short brown hair and a green shirt with his wife's name and picture emblazoned on the front. Alongside the picture, Dolly Parton captioned the photo, "find you a partner who will support you like my Carl Dean does!"
Several of the singers' fans expressed shock at the photo.
"Posting Carl???" one fan wrote. Several other followers responded that it was quite shocking. Others started tagging other Instagram accounts, apparently trying to get them to come look at the photo.
What was clear from the posting is that Dolly Parton once again won the internet.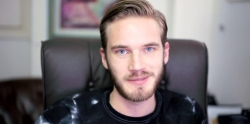 Latest posts by Teddy Lincoln
(see all)