Thomas Rhett and Lauren Akins' family continues to grow. What's more, the country singer isn't totally against growing the family even more in the future.
While they are expecting baby number four, it appears that the country couple might be willing to have a fifth at the very least.
When an Instagram user asked the country singer, on Wednesday, whether he and the Live in Love author, are planning to have another, the country music star replied, "Probably! Haha."
Thomas Rhett No Stranger To Talking Kids In Public
It shouldn't come as a big surprise that the singer was willing to say that kind of thing on social media. He's really had no problem talking about his family in public. In fact, his fans found out that his wife was pregnant with their fourth child during a concert.
The Georgia native announced during a May concert in Texas that he and Akins were expecting again, joining daughters Willa, 6, Ava, 4, and Lennon, 20 months.
Not long after Thomas Rhett let the cat out of the bag, Lauren joined in on her own Instagram account.
"SURPRISE!" the pregnant star wrote at the time. "He just couldn't wait any longer, so @thomasrhettakins told our newest little secret onstage."
Akins added that the announcement and the couple finding out they were expecting were both "just in time for Mother's Day."
After the concert, the singer wanted to make sure all of his fans got the good news.
"Well … we are pregnant again!" he wrote at the time. "Tonight when I was on stage in Fort Worth about to play 'to the guys that date my girls' my wife talked to me in my (ear monitors) and said 'you can tell them if you want' so anyways, now you know."
Happy To Be Expecting
Thomas Rhett went on to explain at the time that he and his wife were quite excited about the news.
"We are pumped to be having our fourth girl," he wrote. "Feel free to buy all the merch you want, knowing that all the proceeds are going straight to all these weddings I'll be paying for one day!"
He added that one of the reasons he was excited is because he always wanted a "big Thanksgiving table."
As the couple gets closer to the arrival of the new baby, they're making their usual plans.
Rhett told his Instagram followers on Wednesday that they have picked a "good" name for their upcoming arrival. He also joked that he gets through being a girl dad with "prayer and a little whiskey."
Thomas Rhett then went on to say that transitioning from two to three kids was "easier" than one to two.
It's anybody's guess how hard he would find the transition to a fifth or sixth child, should that eventually happen.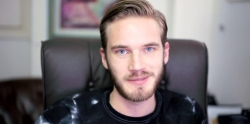 Latest posts by Teddy Lincoln
(see all)