Jana Kramer continues to try and heal from her divorce. This week, the country singer had to deal with a new kind of hurt.
She had to deal with celebrating a holiday without her kids. This Thanksgiving was the first time she hadn't been with her kids for the special day since they were born. It's the latest side effect she's suffering through after divorcing Mike Cousin.
Cousin cheated on the superstar numerous times and the last time was the last straw. However, while she's commented on how she feels she made the right decision, that doesn't mean that everything is hunky-dory now.
Jana Kramer made it quite clear that she's suffering a bit because of the holiday and her kids not being around.
Jana Kramer Explains Her Pain
The singer took to her Instagram to share how she was feeling on Thanksgiving. She did so by starting her post by making it clear that she's incredibly thankful for her children and wants to make sure they are enjoying their day.
"Happy Thanksgiving," she began. "I'm beyond thankful for my beautiful babies. My heart hurts not being with them today and I have a feeling whether it's the first holiday apart or the 30th there will always be an ache in the heart… BUT How grateful and thankful I am that I'm their momma."
She then went on to say how she understands there are others that are feeling the same way.
"Thinkin of all the others that are having a "first" holiday of loss or missing or just a difficult time," she added. "Let it out and then let's eat and drink our feelings."
Earlier in the day, the One Tree Hill alum shared a raw video of herself on her Instagram Stories crying on the couch at her Nashville home.
"Happy Thanksgiving," she said to the camera through obvious tears. "First one without the kiddos. I knew it was going to be tough but the rainy weather outside is not helping."
She then pointed to the tears rolling down her cheeks and said, "I'm going to finish this, go for a run and count my blessings, because there's a lot to be thankful for. But I also think it's okay to feel the feels … The holidays aren't always easy for everyone, especially if you're having a first."
The two posts about her struggles made it extremely clear that she's struggling.
Star Continues Sharing
Jana Kramer has had no problem talking about her feelings on social media. In fact, she's often used it as a way to work through her feelings. She's made several posts like her Thanksgiving ones where she shared how poorly she was feeling.
It appears she's felt as though that's helped her deal with what's going on, post divorce.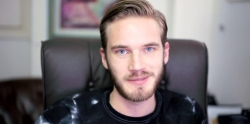 Latest posts by Teddy Lincoln
(see all)