Jimmie Allen's family is close to breathing a sigh of relief. His six-week-old daughter Zara is reportedly "on the mend."
On Friday, the country singer revealed that his newborn daughter, whom he shares with wife Alexis Allen, is healing despite still being in the hospital.
Sharing a photograph of his new daughter, he gave an update on her treatment.
"Zara is off oxygen, breathing on her own and doing so much better," he wrote on his social media account.
"Hopefully she stays like this and can go home soon," the best new artist Grammy nominee continued, then added, "Thanks everyone for the week wishes, positive energy and prayers."
Jimmie Allen And Wife Are Optimistic
While the country singer didn't share a ton of details about why Zara was in the hospital, his wife shed some light on the situation. She also took to her own Instagram to give an update on their worries and their daughter's struggles.
"Zara has been struggling with some brutal symptoms of RSV," she wrote before adding that things were starting to get better. "Our honey boo is starting to feel like herself again."
Alexis also said that things weren't entirely cleared up yet and they were still undergoing treatment.
She said Zara had been "weaned off oxygen for 12+ hours," and had "no coughing fits in last 24hr[s]," though the newborn "still requires frequent suctioning but she is so so strong & is in great hands."
Alexis then thanked the doctors and health professionals who had realized what the issue was and was working to make her better.
Going Into Detail
While Jimmie Allen has kept things close to the vest, Alexis has used Instagram as a way to get things off her chest. She's also given some more in-depth update.
"Time has slowed down for me this past week,' she wrote. "I've been able to be present and more aware of the things around me. You never really think about the bad days you may go through with a child until you're right in those moments."
She then talked about exactly what the last week had been like for the family.
"On Tuesday night I was traveling on the tour bus from Nash to be closer to family knowing that Jimmie had a busy week with work," she wrote. "I wanted to be closer to him and have that support. Zara had been resting the majority of the ride but around 10 p.m. she woke up with a coughing fit for well over 10 mins. Knowing this is something we went through before, I decide to turn the shower on and let the steam help open her airways up a bit. Tried suctioning. Chest rubs. Nothing seemed to work," she wrote.
She went on to explain that at one point, Zara was unresponsive and they rushed her to the hospital. While that was a terrifying time for Jimmie Allen and his family it appears as if things are looking up.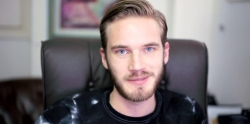 Latest posts by Teddy Lincoln
(see all)