Dolly Parton knows how to deal with "vampires."
No, she's not going to give Buffy a run for her money. The country music legend isn't talking about monsters that can be killed with a wooden stake, or the sun. The kind of vampires she's talking about are people who feed off of other people's talent. They glom onto singers and actors who have all the skill and hang on until they've sucked all the air out of the room and all the energy out of those creators.
The country music star recently sat down and talked about her approach when she encounters these kinds of people. It's an approach that young up and comers should pay attention to in their own lives.
Dolly Parton Knows About Being A Good Businesswoman
In a new interview with People Magazine, the 75-year-old country music icon shared the secret of how she manages it all and why she believes she's "a good boss."
"I try to rule with love and compassion," Dolly Parton explained in the magazine's cover story. "But also, there's a fine line that says, 'She's not a pushover.' I'm a fair and honest person. I like to be as friendly as I can and love the people that work with me, and I like to have them love me."
She said that she also tries to foster a certain atmosphere.
"I want to be the kind of person, if they need to come talk to me, they can almost like as a friend and then we'll get to the business," she added. "I don't want anybody to be afraid to come to me."
However, she also said that she's not someone who will be taken advantage of by those people. She's got a firm hand when she senses that.
"Some people I have to kick their ass up one side and down the other because some people will just not listen," she laughed of her tough-love approach. "And then you do have your creative vampires. You do have your energy vampires, and you've got some people that just going to eat you up alive."
Dealing With Vampires
She then explained what these "creative vampires" are and how to deal with them.
"A creative vampire is someone who takes your ideas and they claim them as their own, they take them and then they scatter them out," Parton said. "There's that old saying, 'There's no limit to what can be done if it doesn't matter who gets the credit,' and there's truth in that. But that's the hardest part if someone takes your idea."
Understanding what they are and seeing them coming is the best way to deal with that kind of person. In fact, it's the only way to make sure they don't suck the life out of a performer. Dolly Parton certainly knows that. And she knows how to overcome them.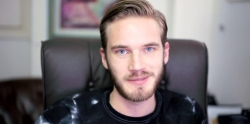 Latest posts by Teddy Lincoln
(see all)