Jana Kramer still believes in love and she's using the help of a black bikini to underline that point.
The country singer took to Instagram to share her latest ideas about life. In the process, it was rather obvious that the country singer and actor is still feeling the pain of her divorce. Of course, the performer also showed that she's still definitely got it going on as she showed off a slinky bikini and an outstanding body.
Jana Kramer Still Believes Love Can Win Out
"Taking a minute to reflect on the last few days of peace and chasing joy," she wrote on her social media page. "I have been craving some time away that wasn't attached to work and to just disconnect and relax and I'm just feeling super grateful I had that time for my soul."
She went on to say that a random photo was the thing that gave her a little bit of hope.
"And while I was going through my camera roll," she added. "I ended this trip photo dump with the cutest couple I saw on the beach. Reminded me of the song lyrics…."love love love, I still believe in you"….because even though I have been through it like we all have….. I still believe in love and I hope you do too."
Jana Kramer wrote the post while showing off her body and how much fun she's having on her little vacation. The post was accompanied by a picture of her standing on a board, holding a paddle and showing off that black bikini and the body underneath it.
In another photo, she's pictured walking down the boardwalk holding a glass of wine and apparently having quite a bit of fun.
All of this seems to be as yet another way that she's dealing with what's happened in her life over the last year.
Healing And Hoping
The country singer has had a very hard year and she's documented quite a lot of that struggle on social media.
Jana Kramer divorced husband Mike Causin earlier this year. She's certainly had some days where she's been hit by a wave of sadness. The singer has been forthcoming about those times.
She's also tried to move on, even briefly dating a few well-known beaus. However, it appears for now that she's decided it's time to be single for a little while. Of course, there were some questions about who was taking the photos.
Those of her on her trip were not selfies. The one where she's in a bikini is from far away. So some fans are wondering. Is it possible there's a special someone on her trip?
Jana Kramer believes in love. Perhaps she's starting to find it again.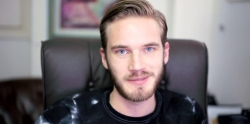 Latest posts by Teddy Lincoln
(see all)