Jana Kramer wants you to know that Jay Cutler was never her boyfriend. The country singer and actress understands that her fans are quite invested in her romantic life. That's why she's felt the need to come forward and talk about that part of her private life.
The performer is someone who doesn't hide that sort of thing. In fact, she regularly turns to social media to let everyone know how she's doing.
That's because she's newly divorced and has had a hard time dealing with it at times. In fact, there's been more than a few posts where she's clearly having issues. She's never been someone to hide that she's felt the pain of divorce every now and then.
In fact, her feelings about being newly single have been out loud and proud. Whether or not she has been dating anyone else since Mike Caussin has been a different story.
While there have been photogs who have caught her with a man here or there, she hasn't mentioned that part of her life on social media. In fact, her silence there has caused more questions than answers over the last few months. That changed a bit over the weekend.
Jana Kramer Wants You To Know She Didn't Have A Boyfriend In Jay Cutler
The singer and actress is coming clean on all that Jay Cutler talk.
"Just because I went on a date with someone doesn't mean we're exclusive and he's my boyfriend," the country singer, shared on the latest episode of her Whine Down podcast. "[He] was never my boyfriend."
Jana Kramer, who briefly dated the retired NFL quarterback in September, reiterated that things were never as serious between the two of them as reports made it out to be.
"Obviously, the whole Jay stuff," she said. "That became public because we went out and he was a very public person so obviously that came out. But I never spoke on it because I didn't know what it was."
The performer also admitted that she had not previously spoken out about her short-lived time with Cutler because she was "scared" to talk about her "dating life" in fear that she'd be "fooled again" following her divorce from Mike Caussin.
Finally Opening Up
Shortly after Jana Kramer and Cutler were pictured together for the first time, sources claimed to the media that the former athlete was only taking the country star out to make ex Kristin Cavallari jealous amid her new romance with country singer Chase Rice. There were also reports that Cavallari felt betrayed because she and the newly-divorced mom were said to be close friends. Sources close to both women claimed that was nonsense as they didn't know each other all that well.
Now that Jana Kramer has made it clear she was never that serious with Jay Cutler, it's officially time to wonder about anyone else.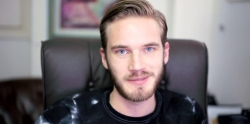 Latest posts by Teddy Lincoln
(see all)