Jana Kramer appears to be starting the New Year on a romantic note.
Fans of the former One Tree Hill star are convinced she is moving on from her divorce to Mike Caussin with a new man.
In recent weeks, the country music star has been sharing photos and videos with a guy named Ian, who describes himself online as a "girl dad" who is "not an athlete."
Earlier this week, the potential new love interest shared a photo on Instagram Stories where he hugged Jana near a snowman. And earlier this week the pair shared outtakes from their attempts at creating a TikTok video together.
According to Yahoo Entertainment, the pair appears to have been hanging out for several weeks. On Christmas Day, Ian shared a photo from his motorcycle after he gave Jana a ride around town.
Fans are speculating that this new man and Jana Kramer may have enjoyed a trip to Florida in early December. She documented her stay at the Little Palm Island Resort & Spa. It was this trip that also featured who appeared to be a man who had his shirt off, reflected in a pane of glass.
Jana Kramer Fans Think She's Not Alone Anymore
It turns out that while the singer and actor didn't announce she was with a man, he shared photos on his social media from the same resort during the same days.
While the two have not yet gone "Instagram official" they keep leaving little hints. Not the least of which is that Jana Kramer is one of his followers on the social media platform.
On December 14, the potential new beau wrote a post on the social media site that also appeared to be a hint that he's got himself a new girl.
"New experiences to share. New challenges to face.," he wrote. He then dropped a hint that fans of the celebrity seized on. "New people in my life. For the first time in more than a decade (or more) I actually celebrated my birthday."
If that wasn't enough, Jana Kramer later commented on the post with the fire and heart emoji and has been leaving supportive messages on his posts since November.
Singer Might Be Finally Moving On
Most of the country star's fans have been very supportive of the rumors. She has made no secret that her divorce from Mike Caussin earlier this year was hard for her to deal with.
She's posted quite often about how emotional she gets from time to time. She's also had to deal with the hardship of splitting custody of their children.
That's been especially hard for her during the recent holidays.
However, it appears as if the really painful period of the divorce could be over. Jana Kramer might finally have a new boyfriend she can spend some time with.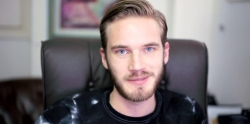 Latest posts by Teddy Lincoln
(see all)