Jana Kramer is starting the new year off right. The country singer and actor has a new boyfriend and she's made it Instagram official for the first time since her divorce from Mike Caussin.
On Tuesday, the star shared a series of photos alongside her new man, fitness trainer Ian Schinelli. Those photos showed several images of the new couple embracing on a beach, a yacht, and even in their kitchen. It wasn't lost on some that the country star's man was not shy about showing off his abs and muscles in more than one of those pics.
"Sometimes you just have to stop fighting it and listen to your heart," she captioned the photos. "I don't know what the future holds and honestly who does."
Jana Kramer Has Herself A New Man
After basically introducing the world to her new beau, the singer made it clear that this was part of her healing process. This kind of post comes after months of sharing her pain. She has had a hard time dealing with the divorce. Especially when it comes to sharing custody of her kids. She's talked about the pain of dealing with that stuff both in a regular old day and during the holidays.
"Every day I continue to heal and I know there is still lots of work to do," she continued in the social media post caption. "But damn it feels really nice to find happiness along the way."
She also made it clear that she's appreciated the way that Ian has supported her, post-divorce.
"To find someone who doesn't look at your scars as a challenge or problem but rather helps you hold them and stands there to encourage you with love," she wrote. "Strength and empathy along the way."
Swarmed With Love
When the country star let it be known that she finally had a new boyfriend, her friends and fans were quick to shower her with praise and congratulations.
Some of those coming to the site to congratulate her were plenty famous on their own.
Dancing With the Stars' Cheryl Burke posted in the comments section about her excitement.
"This makes my heart so happy!" she wrote.  "You deserve all of the love and happiness in the world."
"So happy for you!!" a fan chimed in with another adding, "There is NOTHING but LOVE for this post."
While people were excited about her announcement, it clearly wasn't easy for Jana Kramer. The singer has been traced to some famous faces as she's gone on dates here and there.
However, she's been careful. When she was linked to Jay Cutler she made it clear that it wasn't all that serious.
Now Jana Kramer has gone Instagram official with her now-boyfriend.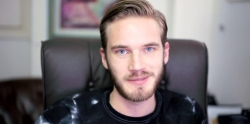 Latest posts by Teddy Lincoln
(see all)