Dolly Parton salutes the dreamers and schemers who bring Nashville's music scene to life in her new song. "Big Dreams and Faded Jeans dropped on Friday morning and it's clear of one thing. The country icon draws on her own life experience for a song that's equal parts memoir and advice column for aspiring country singers.
The song's opening verse finds the narrator getting ready to make the trip to Nashville. The song goes on to show that they're determined to go to Nashville even if they have to flag down a big truck for the ride.
The lyrics make it clear that Dolly Parton's latest song is a song about big dreams. But it's also about what it takes to make those dreams come true.  The lyrics show that the story is about the determination that it takes to make it against all of the odds.
Dolly Parton New Song Tells A Big Story
"Put on my jeans / My favorite shirt / Pull up my boots / And hit the dirt / Finally doing something I've dreamed of for years / Don't know quite/ What to expect / A little scared / But what the heck / My desire is always greater than my fear."
The song shows just how the character in the new song is preparing to try and make it big. How she wants to get to Nashville to live out her dreams. Then the chorus kicks in and really shows what the new Dolly Parton song is really all about.
"Big dreams and faded jeans / Fit together like a team / Always busting at the seams / Big dreams and faded jeans / Just my old guitar and me / Out to find my destiny / Nashville is the place to be / For big dreams and faded jeans"
Put out my thumb / And wish for luck / To hitch a car / A semi truck / Sooner or later one will catch me in their beams / Then I'll be on my way at last / Find a future / Lose a past / Waiting silent as the passion in me screams
New Album Coming This Spring
The song, appears to be equal parts memoir and advice column to wannabe stars. It is one of several new pieces that are promised to land when her new album comes later this spring.
Dolly Parton's new song is the first single in the collection as a matter of fact. Her "Run, Rose, Run" album is set for release on March 4.
With the album almost here, it's likely more singles will be getting released soon. Until they are, the legendary star's fans can keep themselves entertained with this one. It's now less than two months until the entire album lands.
At this point, it's simply amazing that Dolly Parton is still working on new music like this.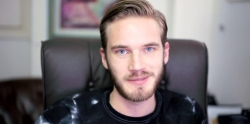 Latest posts by Teddy Lincoln
(see all)