Upcoming country singers take note! You now have a chance to win the CMA award for Entertainer of the Year. After some shady responses to his 2019 win, Garth Brooks will no longer be in the running for the award. The country music icon willingly took himself out of consideration to let other performers have a chance.
Garth Brooks Beat Out Other Fan Favorites in 2019
Garth Brooks' long career in country music began in 1989 with his rousing hit Friends in Low Places. His songs were a chart-topping staple until 2000 when he retired from performing. In 2014, Garth came out of retirement with the Garth Brooks World Tour.
Since his return to the music scene, he has scooped up the CMA Entertainer of the Year award three times; in 2016, 2017 and 2019. That's in addition to his previous wins in 1991, 1992, 1997 and 1998.
During Garth's time at home, other artists, such as Carrie Underwood and Eric Church, rose in popularity. In fact, both were up for the same award in 2019. After Garth's win, Eric threw a little shade in his direction, Taste of Country reported. It was at that time that Garth first floated the idea of keeping his name out of contention in the future.
At a live press conference on Wednesday, July 29, the singer officially pulled himself from future CMA Entertainer of the Year awards. In his address, he said that the fallout from the 2019 award "wasn't fun." Furthermore, Garth agrees with fans who feel that "it's time for somebody else to hold that award."
However, Garth isn't taking himself out of the award game completely. He is open to garnering other CMA award nominations, as well as the ACMs. He notes that he's "extremely competitive."
The reason for his public announcement is because the CMA voting rules won't allow him to officially withdraw. However, a public statement will, hopefully, prevent voters for nominating him for the award.
New Album Coming Soon
George Strait has a record-shattering 40 #1 hits. In the span of his career, Garth has had an impressive 20 #1 hit singles. This includes his 1991 hit The Thunder Rolls.
Garth continues to make new music for fans. He has a forthcoming album, "Fun." The album appears to be complete, but he is holding off releasing it for the time being. In June, he released a new song in response to the worldwide protests for racial inequality, "We Belong Together."
The country crooner originally planned a 2020 stadium tour. However, the coronavirus pandemic put the tour on hold for now. Check back with Country Music Alley for updates on your favorite country singers.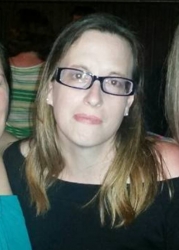 Latest posts by Jennifer Havener
(see all)