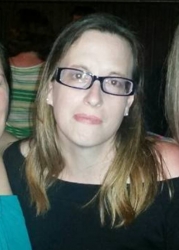 Latest posts by Jennifer Havener
(see all)
Last month actress Ashley Judd suffered a horrific injury while in the Democratic Republic of Congo. She was there on a humanitarian mission. Since her rescue, fans may have been wondering if her family is helping her during her recovery. 
Ashley Judd is part of the famous Judd family. Her mother, Naomi, and half-sister, Wynonna, make up the iconic country duo The Judds. The Kiss the Girls actress hasn't always gotten along with her mom and big sis. 
Did Ashley Judd's medical emergency bring the family back together? 
Wynonna Judd Once Slammed Sister as 'Toxic'
Over the years, there have been several feuds pop up in the Judd family. In her memoir, All That Is Bitter and Sweet, Ashley Judd claims her family didn't believe that she was abused as a child. In the January 2017 Women's March, the Sisters actress gave a scathing speech against then-President Trump. 
Wynonna Judd took to Twitter to call Ashley's speech "toxic," among other things. Taste of Country has more of Wynonna's tweets from that time. 
Like all families, the Judd's have their share of drama. But when it really counts, do they come through for each other? 
Who Helps Ashley Judd Wash Hair After Injury? 
Ashley Judd's horrific injury left her with a leg broken in four places. It took hours to get her out of the rainforest and to find medical treatment. You can read more about her ordeal here. 
My brothers and sisters got me through. I'd have hemorrhaged to death without them carrying me. https://t.co/vcPdrEPOp6

— ashley judd (@AshleyJudd) February 14, 2021
But now she is on the road to recovery. And it seems she's back on the family land in Tennessee. Wynonna recently spoke to Page Six about her little sister's injury. She told the outlet that she had a visit with Ashley "the other day."
Wynonna also revealed that Ashley texted her for help with personal hygiene. Reportedly, Ashley had one request for her older sister: 'Can you wash my hair?' 
Wynonna doesn't confirm it, but it sounds like she is in close proximity to her sister. 
Ashley & Naomi Judd Didn't Get an Invite to Wynonna's Wedding
Wynonna and Ashley both live on the same land as Naomi. During a Where Are They Now? special with Oprah Winfrey, Naomi explained that they all live on one property. She said, "Ashley lives right up over that hill, right up the road." 
Coincidentally, at the time of that interview five years ago, Ashley wasn't home. She was "in the Congo," according to Naomi Judd. 
Living close to family apparently doesn't mean invites to big events. An Us Weekly report from 2013 reveals that Ashley and Naomi didn't get an invite to Wynonna's 2012 wedding. 
But it seems that the Judd family has found a way past old feuds and is rallying around Ashley. 
Hopefully Ashley will have a speedy recovery with her mom and sister by her side. 
Follow us on Twitter for more country music news.