Country singer Ashley Monroe dropped a bomb on her devoted fans Wednesday on Instagram. In a heartfelt post, the vocalist revealed that she had been diagnosed with a rare form of blood cancer. Read on to find out how her fans reacted and what she has shared about her treatment plan.
Ashley Monroe Shares Her Diagnosis With Fans
While most celebs shy away from revealing personal information to the public, Ashley Monroe does not. The former Pistol Annies vocalist, now 34, hopped on Instagram today to share her disheartening news with her loyal fans. This country fem posted a series of recent photos, taken amidst all the chaos before and after her cancer diagnosis. The snaps included pictures of Ashley with her siblings, some featured her husband and son, Dalton. Another featured the star surrounded by several other women, all of whom looked bleary-eyed from crying.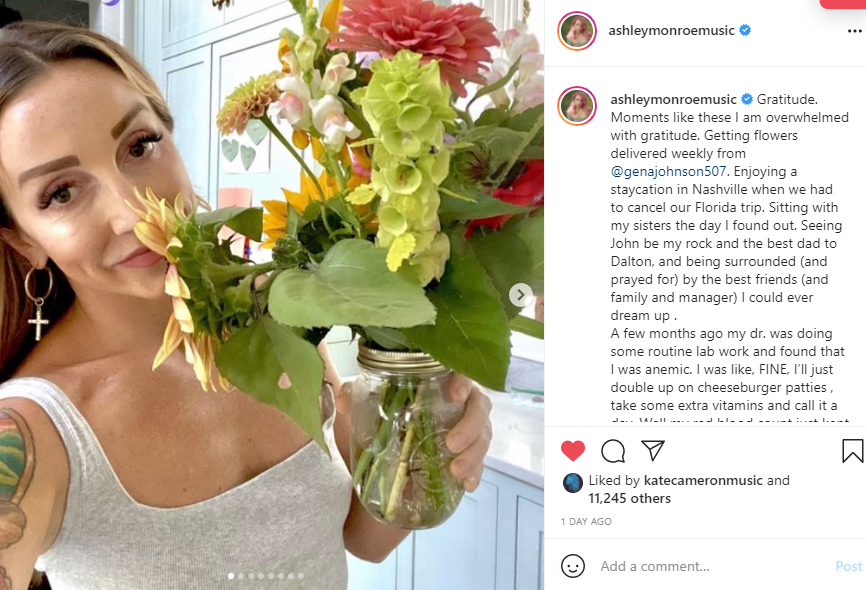 In her lengthy caption, the artist began, "Gratitude. Moments like these I am overwhelmed with gratitude. " She goes on to describe what is happening in her pictures, giving the context that they were all beautiful memories somehow related to the time of her diagnosis. "Enjoying a staycation in Nashville when we had to cancel our Florida trip. Sitting with my sisters the day I found out. Seeing John be my rock and the best dad to Dalton, and being surrounded (and prayed for) by the best friends (and family and manager) I could ever dream up," she wrote, giving her fans context.
Ashley's Diagnosis Story
Monroe shares her diagnosis journey in her post, telling fans that she initially went in for routine lab work. The tests revealed that she was anemic. Ashley says that this diagnosis was not one that overly concerned her. Millions of people live with anemia – some short-term, some chronic. Either way, the celeb resolves herself to eat some more burgers and bulk up her vitamin intake. Unfortunately, despite normal efforts to increase her red blood count, it continued to drop rapidly. According to her post, despite her red count being low, her folic acid, iron, and b12 counts remained normal. This puzzled doctors, as normally these measurements are tied in with red blood cell counts. This anomaly led the singer's medical team to test for cancer.
After a bone marrow biopsy to confirm, Ashley Monroe was given her official diagnosis. The tests revealed that Ashley has a rare type of blood cancer called Waldenstrom macroglobulinemia.
Moving Forward With Treatment
Ashley says that while the cancer is making her feel really crummy right now, she is remaining positive. She is optimistic about treatment. In fact, the songstress tells fans that she is starting chemotherapy this week. Despite the overall crapshoot of a situation, Ashley says she is thankful that the form of cancer she has is very "live-withable." She is super grateful that there are measures that will effectively treat what is going wrong in her body.
Towards the close of her Instagram announcement, Ashley says that she is appreciative to her close friends and family who have rallied around her, giving her all the love and support she needs during this time. She is keeping her mind on her son, telling fans that she will fight for him the most.
Ashley ends by asking her followers to refrain from giving unsolicited advice. She reminds them that she is surrounded by an amazing medical team and has done the research necessary to make the best decisions for her health. The celeb reveals that she was hesitant to post about her diagnosis – but knows the power of prayer, asking fans to keep her uplifted.
The family here at Country Music Alley is sending Ashley positive vibes and best wishes for a speedy remission.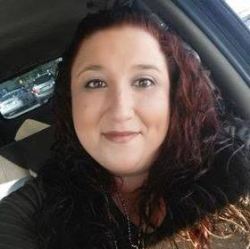 Latest posts by Nikki Desrosiers
(see all)