Tim McGraw and Faith Hill have been a country music power couple for more than two decades. Their real-world fairytale love story has inspired fans for years. Today, Tim opened up to fans on Tik Tok about how he and faith originally got together. Despite still being madly in love, Tim says that Faith initially turned him down – multiple times.
Tim McGraw Celebrates 25-Years On Tik Tok
On Wednesday, Tim McGraw hopped on Twitter to film a special storytime on his 25th Wedding Anniversary to Country Diva, Faith Hill. In his video, the singer reveals that in honor of the day, he wanted to tell fans the story of how he proposed to Faith.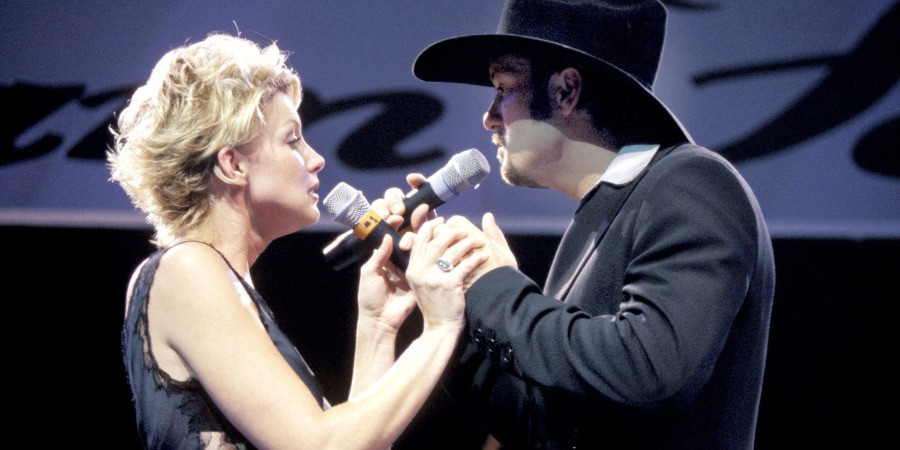 Sitting in the Kitchen of his family's home, Tim launches into the tale, revealing to fans that he and Faith actually dated for quite a long time. The ball-cap-loving celeb recounts having asked her to marry him – numerous times. Sadly, each time with she adamantly refused him.
Fortunately,  Tim McGraw is a patient man.
Written In Red
So, as the video continues, Tim tells viewers that at one point, the two of them were playing in a big country music festival. Festival performers got ready in trailer houses that were positioned around the venue. The singer remembers being in his trailer, just a few minutes before performing. Tim recalls looking at her and telling her 'Look, Let's get married.' The country star giggles a bit, remembering her response. "You're asking me to marry you at a country music festival in a trailer house?"  Mcgraw said "I looked at her and said,
Well, it's pretty apropos if you think about it." Faith asked him if he was serious, and after replying that he was, the singer was called to the stage.
Later on, after his performance, Tim heads back to his trailer and gets the surprise of his life. On a large mirror in the room, in bright red lipstick, Faith had written, 'Yes, I'm Gonna Be Your Wife.'
At this point, Tim tears up just a little bit as he finishes the tale. Due to its sentimental value, Tim and Faith still have that mirror. McGraw says 'it was the best day of my life, that's for sure.'
I'm Not Crying, You're Crying!
In the comment section of the short video, thousands of fans took the time to comment on Tim's post, Wishing him and Faith a Happy Anniversary.
Many commented about how 'love really must exist.' Others wanted to know what their secret to a long and happy marriage might be. One commenter even addressed the entire comment section saying, "I', not crying, you're crying!'
@timmcgraw

25 years later and it's still the best day of my life. Thanks for going on this journey with me. Love you Faith ❤️
To date, the post has received more 915,000 likes and 8200 comments in just over a day.
The family here at Country Music Alley wishes Tim and Faith the happiest of anniversaries. Here's to 25 more years as Country Music's legendary love story.
So, were you crying? Tell us in the comments.
As always, tune in to Country Music Alley Daily for all the latest on your favorite country music singers and vocalists.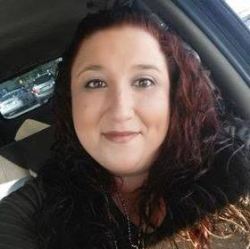 Latest posts by Nikki Desrosiers
(see all)