There's nothing quite like Lee Greenwood singing "God Bless The USA" during the Fourth of July holiday. Enter Home Free and The United States Air Force. Greenwood teamed up with country music group Home Free and members of the Air Force to bring an amazing capella version of the patriotic song to life.
Greenwood collaboration is patriotism at its finest
American Songwriter caught up with Lee and one of the members of Home Free. Austin Brown and Greenwood shared how the collaboration came about. Greenwood said great things about Home Free. He said, "I really appreciate their music and their work. They're such a great cover group and I know that they had recorded my song before and sing it in their show. When we were talking about collaborating not just with Home Free but also with the United States Air Force singers, I thought, well this is really a positive for the Fourth of July, being we're not working. I think the common thread in Nashville is if Lee Greenwood doesn't sing 'God Bless The U.S.A' on the Fourth of July, take the flag down. So we really wanted to make sure we had a virtual performance. It was just a great opportunity for me."
Brown had nothing but wonderful things to say about the opportunity to work with Greenwood. He said Home Free has been perming "God Bless the USA" for more than twenty years. They closed with the patriotic hit for fifteen years. Now, they use the song for special occasions or for performing in front of Veterans.
Brown said, "It's almost like a secondary national anthem for this country. When we sing this song, everyone in the audience, no matter where we are in this country, everyone stands up. It's one of those songs that's gonna be here forever. It's going to be in the American culture forever. And the opportunity to do this with a legend like Lee Greenwood, the original artist, the guy who wrote this song, it doesn't get any better than this."
The lyric are valid even today
Greenwood had nothing but praise for the United States Air Force singers. He said, "I've worked for the USO for many years and worked with the United States Air Force. These singers from the Air Force, they are every bit professional quality. They're the best I've ever heard."
And, Greenwood shared this was the first time in a very long time he couldn't work over the holiday weekend. He reminisced about the song and how it's lyrics still hold so much value today. The song is timeless and this version will remind everyone what it stands for during such a difficult time in our country.
Greenwood talked about the opening lines of the song and how they were written about his grandparents. He said, "And because of grant subsidizing to the Russians during the 50s, my grandparents weren't allowed to farm and it pretty much made them go belly-up. And that's why I wrote those lines. I watched it happen. I watched my family crumble with economics."
He continued saying, "And it's very similar to today. The magnitude is so far-reaching, it's almost unbelievable. With no shows during the Fourth of July weekend, not since I was 12 have I been told I can't work. And I'm afraid to work because I'm at risk. It's just a really weird time. I wrote my lyrics specifically to be timeless. I had no idea that they'd be applicable at such a critical juncture."
Listening to this incredible version of "God Bless the USA" is perfect for this holiday weekend and will surely give you chills as everyone celebrates our freedom.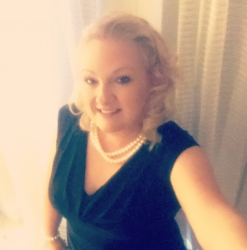 Latest posts by Jamie Colclasure
(see all)