Kane Brown Collabs with Wife Katelyn On Upcoming Duet Single 'Mad at This World'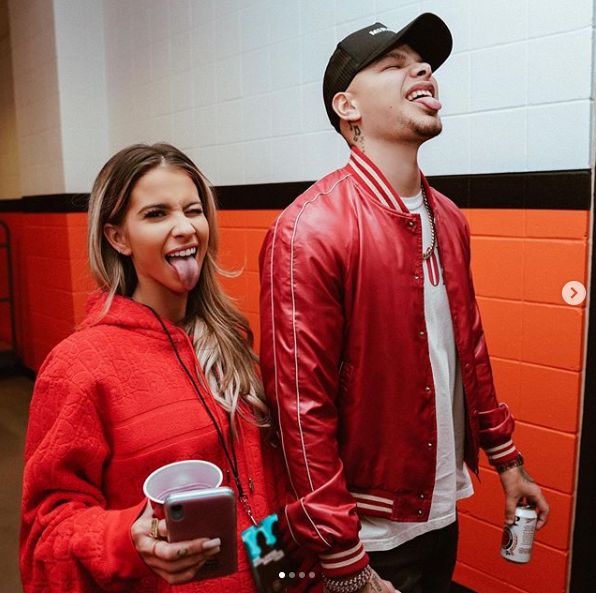 Country music sensation Kane Brown revealed that he has a new love project in the works, and he's excited about it. The singer has been dropping hints about a duet single back in May. Today, during an interview with  SiriusXM The Highway, the singer revealed the details about the upcoming single "Mad at This World."
Kane Brown Pairs Up with Wife, Katelynn Brown in New Single
During his interview with the satellite radio country station, Kane tells fans that not only will there be a duet single, but it will feature his wife of nearly 3 years, Katelyn Brown. The Boot reports that the couple have recorded a collab piece titled 'Mad at This World.' Not a lot of information or lyrical content are provided, however, the artists did comment on the song's central theme.
It's not "Worldwide Beautiful," but it's basically a song calling out everything else that's happened in 2020, from the tornados destroying Nashville, California getting hit by those fires, and all of that," Brown explains. "It's basically saying, 'How could I be mad at this world when this world gave me you?'"

-Kane Brown
The Brown's Have Been Working on This a While
While this news will hit some fans unexpectedly, the pair have been hinting about working together for several months. Most notably, the singer took to Twitter to let fans know that something big was in the works. On May 21st, the singer posted – "Kane Brown featuring Katelyn Brown in the works."  Fans went crazy in the comments, tweeting back their excitement in response to the teaser. Most seemed overwhelmingly excited about the potential collab begging Kane to release a clip or promo piece.
Kane brown featuring Katelyn Brown in the works ❤️😎

— Kane Brown (@kanebrown) May 21, 2020
Omg I'm soooooooo excited! She has an amazing voice! It'll compliment your voice perfectly 🥰

— Alyssa Megan (@Lyssax0x) May 21, 2020
SHUT UPPPPPP 😍🤩 omg I cant wait!! This is going to be epic! 🔥

— Ashley Wilson (@ashhjwilson) May 21, 2020
Destined to Duet
While announcing a duet with his wife, Katelynn might seem like a sweet, romantic gesture – it's really a savvy career move. Before meeting up and later marrying the country music man, Katelyn Brown aka Katelyn Jae was working her way up in the biz as a budding pop star. The 28-year-old started her career by winning the first season of 'Take the Stage.' Consequently, she signed on as an artist with Wright Entertainment Group.
Despite being involved in quite separate musical genres, the pair met through a mutual business acquaintance. Now, years later, The Boot lists them as one of country's greatest love stories. In October of 2019, Kane spoke on how his relationship got started in an interview with Taste of Country
"She came to one of my shows, and the first time I saw her, it was the shy giddiness," Brown tells the reporter, "I didn't know what was going to happen. She lived in Orlando [and] was in Miami.""I messaged her on Instagram the next night and said, 'Hey, when are we going to hang out?' and flew her down," Brown shared, "and she hasn't left since."
The music-making duo have since celebrated the birth of their first child, Kingsley Rose Brown in October of 2019.
When to Expect Kane's New Single
We don't know yet. Other than the title, "Mad at This World," and that it's a duet – we don't have much intel. The release date at this time is undeclared. Additionally -Kane has not implied whether the duet will be on an upcoming album or whether it will remain a 'single.'  The tone of Kane's interview with XM did make the process sound speedy. So, if we're lucky we might get to hear the new track before the end of 2020.
Are you excited about Kane and Katelyn's new single? Do you think it's a cheesy publicity stunt? Tell us in the comments.
As always, check our homepage daily and stay tuned to Country Music Alley for all the hottest dish on your favorite country stars.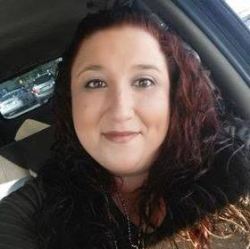 Latest posts by Nikki Desrosiers
(see all)