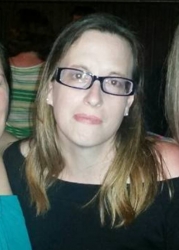 Latest posts by Jennifer Havener
(see all)
Country music's iconic duo The Judds won't be asking "Why Not Me?" about Fox's new music showcase. The series will focus on the real-life stories of music's most popular acts. Find out what we know about Fox's upcoming true stories series. 
Plus, Wynonna Judd jumps on the cover songs trend with a new album out in late October. 
The Judds Reunite For Fox's Icon
Mother-daughter duo The Judds hit it big in 1984 with their song, "Mama He's Crazy." It kicked off a long career that included hits like "Grandpa (Tell Me 'Bout The Good Ol' Days)." 
Their album Love Can Build a Bridge was meant to quell rumors that the Judds were disbanding. In fact, the title song, "Love Can Build a Bridge" is their last Grammy-winning song. 
However, the duo officially split in 1991 after Naomi's health battle revealed a Hepatitis C diagnosis. Wynonna went on to pursue a solo career with moderate success. But she never reached the same level of success alone that she did with her mother. 
Naomi and Wynnona reunite for joint tours every now and then, the last in 2010. 
The mother-daughter relationship has had its share of ups-and-downs through the years. Furthermore, actress Ashley Judd has distanced herself from her mother and sister in recent years. 
Deadline reports that the story of The Judds will be the first in Fox's new Icon series. The show is still looking for a writer, so fans probably won't see it this year. 
Wynonna Releases Album of Cover Songs
Recording new music during a global pandemic is not easy. Several country stars are turning to older songs for inspiration. Josh Turner recently released an album of classic country songs. While he didn't cover any songs from The Judds, he reunited with Randy Travis for "Forever and Ever, Amen." 
Wynonna Judd is the latest country star to work on an album of covers. Rather than a full-length album, she is releasing a six-song EP. Per Taste of Country, the tracklist includes:
"I Hear You Knocking" (Fats Domino)
"King Bee" (Slim Harpo)
"Feeling Good" (Nina Simone)
"Angel From Montgomery" (John Prine)
"Ramble on Rose" (Grateful Dead)
While the EP won't be out until October 30, 2020, she did release the first cover song. "King Bee" came out earlier this week. The song was originally from blues player Slim Harpo.
What do you think about The Judds getting the TV treatment in Fox's new show? Tell us in the comment down below. And follow Country Music Alley on Facebook for updates on all your favorite country stars!