Like a lot of people, country singer Josh Turner is down on his luck. It's been almost a year since his longtime sound engineer died in a tour bus crash. Following that tragedy, the singer and his wife were forced from their home due to mold.
Josh Turner had to cancel his 2020 live dates because of the coronavirus pandemic. However, that didn't keep him from recording a cover album of classic country songs. In some cases, the older songs feature the original singer. Or up-and-coming artists join Josh Turner on vocals.
One song he covers is "Forever and Ever, Amen." The song was made famous by Randy Travis in the 80s. It's still a popular choice for the first dance at weddings. Josh Turner and Randy Travis previously sang the song as a duet for CMT's Crossroads in 2006.
Recording During a Pandemic
On the Country State of Mind album, Josh Turner collaborates with artists old and new. Country icons Kris Kristopherson and John Anderson feature on two the classic covers of their respective hit songs.
Relatively new artists Runaway June and Chris Janson also feature on the album. Up-and-coming duo Maddie & Tae take on a George Strait song. So, how did the artists record during a global pandemic? Technology!
Josh Turner recently spoke to People about his new album. He reveals that Chris Janson's contribution was done pre-coronavirus. He quips that Chris was "social distancing before social distancing was cool."
Some of the album was recorded remotely, such as Maddie & Tae's vocals.
One of the artists featured on the album had to battle the coronavirus. Josh Turner tells People that Jennifer Wayne from Runaway June "fought it off and got back on her feet" to record. She features on the cover of the George Jones/Patty Loveless duet, "You Don't Seem to Miss Me."
It's pretty impressive to pull an album together during a pandemic. But Josh Turner had the bigger feat of bringing Randy Travis into the studio for the first time in years.
Josh Turner Recounts Emotional Studio Session With Randy Travis
As country fans know, Randy Travis suffered a devastating stroke in 2013. He suffers from aphasia, which makes speaking difficult. However, singing comes a little easier for him. While fans shouldn't expect any new material from Randy Travis, he did release a new song last month. 
"Fool's Love Affair" was recorded back in the 80s, before the singer hit it big with "Forever and Ever, Amen."
For Josh Turner's album in 2020, Randy Travis joins him for a new duet of the popular song. A longtime friend and "hero" to Josh Turner, he says that the album "wouldn't have been complete" without Randy Travis.
Mary Travis joined her husband and Josh Turner in the recording booth. It was a very emotional experience for all of them. At one point, Josh says he saw "tears streaming down" Mary's face.
It was the first time Randy Travis had been in the vocal booth since his stroke. Josh Turner relishes the moment, noting it was "pretty cool" to get Randy Travis back in the studio.
Randy Travis and Josh Turner recently made an appearance on The Bobby Bones Show. While Josh Turner took lead vocals, Randy Travis chimed in at the end with the final note. Watch the emotional video below.
Country State of Mind Tracklist
Josh Turner's new album, Country State of Mind covers classic hits from a variety of artists. Here is a complete tracklist of the songs:
"I'm No Stranger to the Rain"
"I've Got It Made" (Duet with John Anderson)
"Why Me" (Duet with Kris Kristofferson)
"Country State of Mind" (Duet with Chris Janson)
"I Can Tell by the Way You Dance"
"Alone and Forsaken" (Featuring Allison Moorer)
"Forever and Ever, Amen" (With Special Guest Randy Travis)
"Midnight In Montgomery"
"Good Ol' Boys" (Dukes of Hazzard Theme)
"You Don't Seem To Miss Me" (Featuring Runaway June)
"Desperately" (Featuring Maddie & Tae)
"The Caretaker"
Country State of Mind is now available on all streaming platforms. Follow us on our Facebook page for updates on the latest country music news.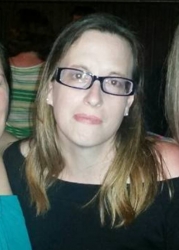 Latest posts by Jennifer Havener
(see all)