Fans have been hoping Carrie Underwood would release a Christmas album for a long time. There wish finally came true when she released her very first Holiday album September 25. A vinyl copy of the Christmas music will be available October 30. Now, just as her new album is hitting stores and digital platforms, it's been announced a television special will follow.
Carrie to get a holiday Christmas special
Taste of Country shared the scoop on Carrie's new holiday TV special. HBO Max will be streaming the special holiday show. There is no premiere date set yet. However, it is being said a live orchestra and choir will accompany Carrie. They will sing traditional Christmas songs that celebrate the spiritual nature of the season. On top of that, the Oklahoma native will be performing songs off her own holiday album, My Gift. 
Carrie said, "The journey of writing and recording this album started last year when I finished my tour and we could have never anticipated the circumstances we would be in this year." She went on to say, "Creating this album has been good for my heart, and I'm thrilled to get to share it with the world and to bring it to life with Playtone and HBO Max."
My Gift
The new album features many beloved classics. Some of the songs are "Silent Night," "Mary, Did You Know," "Have Yourself a Merry Little Christmas," and more. She also recorded new music for the album including one titled "Let There Be Peace."
House Beautiful also discussed Carrie's new Christmas album and HBO Max special. They shared how Carrie's 5-year-old son, Isaiah, is featured on one of the songs. Fans can catch Isaiah singing on "Little Drummer Boy." Carrie said, "He was just so expressive. When I heard the song back with his sweet little voice on it, I was laughing and crying and just [had] so many emotions. I'm so proud of him."
She also said, "Whenever I think of that song, I picture his face and his personality. That is so him." Carrie continued, "He would be the kid that would make you something and bring it to you because that's what he had to give you. And that's the whole sentiment behind 'Little Drummer Boy' is bringing what he has to Jesus, which is why I wanted to name the album My Gift."
The special for HBO Max has not been filmed yet, but is expected to start production this fall. In the meantime, get your Christmas on and check out Carrie's new amazing album.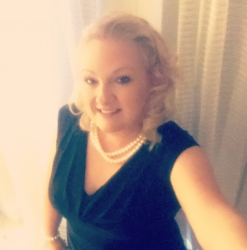 Latest posts by Jamie Colclasure
(see all)