Most people know that Whitney Houston's rendition of "I Will Always Love You" is a cover. The song was written and originally recorded by country music's Dolly Parton. The country version went to the top of the charts in the 1970s. Whitney Houston's cover, of course, also reached #1 in 1992. It was featured on the soundtrack for the movie The Bodyguard, starring Whitney Houston. 
But someone else was interested in covering the song: Elvis Presley. Dolly Parton recently revealed why it never came to fruition. 
Dolly Parton Turned Down Elvis Presley's Request to Cover Famous Song
 The country singer was a recent guest on Reba McEntire's new podcast. The long-time friends chatted about their careers on Living & Learning With Reba McEntire. Dolly opened up about the time Elvis Presley was mere hours away from recording his version of "I Will Always Love You."  
According to Dolly, Elvis' manager, Colonel Tom, approached her about Elvis covering the hit song. Dolly was totally on board, "And so I was so excited, I told everybody." In fact, Elvis invited her to the studio to observe. But unfortunately, it never happened. 
It came down to publishing rights. As the songwriter, Dolly owned publishing for "I Will Always Love You." However, right before Elvis was going into the studio, Colonel Tom dropped a bomb on Dolly. Elvis would need "at least half of the publishing [rights.]" 
At that point, Dolly Parton had to say "no" to Elvis Presley. She told Reba that she was giving half of the publishing to her family. It wasn't easy for the "Coat of Many Colors" singer to turn down Elvis. In fact, she "cried all night," reports Taste of Country.
And so, the world did not get to hear Elvis Presley sing "I Will Always Love You."  You can, however, listen to Dolly's rendition of her classic hit song. 
A Holly Dolly Christmas
While Dolly went down memory lane on the podcast, she has a lot going on in the present, too. She is starring in a Netflix movie Dolly Parton's Christmas on the Square. The film will be available to stream in November. 
Along with the movie comes a new Christmas album from the legendary country singer. A Holly Dolly Christmas came out on Friday, October 2nd. Included in the tracklisting is the title track from the Netflix movie. 
Cybill actress Christine Baranski takes on the lead role in the Christmas movie. Fittingly, Dolly Parton plays an angel in Christmas on the Square. 
Dolly Parton was recently given an icon's tribute at the Academy of Country Music Awards. Carrie Underwood paid tribute to female artists who helped pave the way, including Dolly. The American Idol singer covered Dolly Parton's hit "Why'd You Come In Here Lookin' Like That."
If you missed Carrie's ACM performance, watch it below. Be sure to follow our Facebook page for all the latest country music news!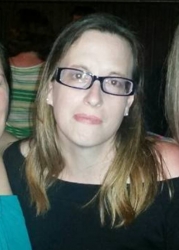 Latest posts by Jennifer Havener
(see all)